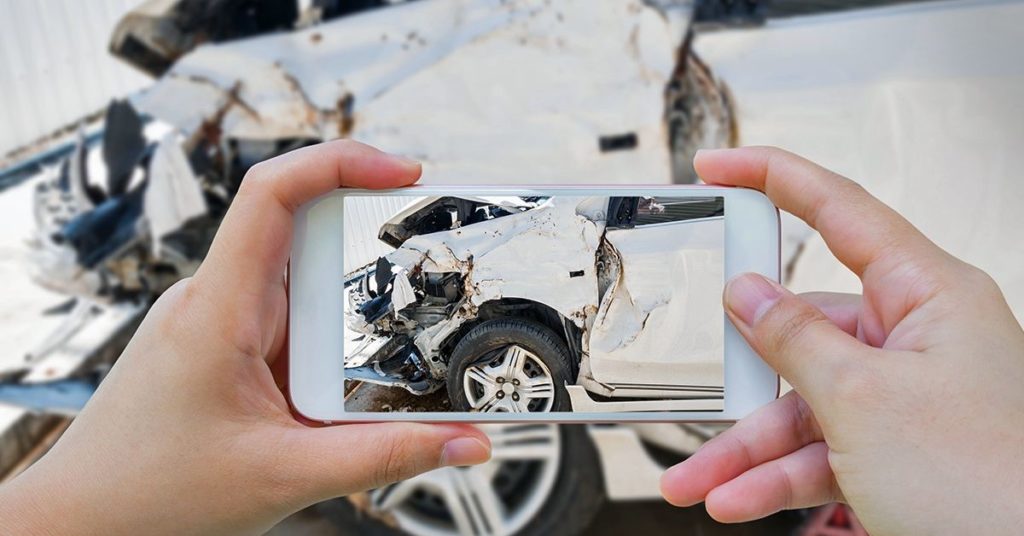 Being involved in a car accident can be a traumatic and overwhelming experience. Here is a checklist of 10 things to do after a car accident.
1. Remain at the scene of the accident
After getting into a car accident, if possible, move your vehicle to a safe location away from traffic. If your vehicle is not drivable and you are not seriously injured, leave your vehicle and walk to a safe location.
You must remain at the scene of the accident until police arrive or until you have exchanged information with the other driver(s) involved.
2. Call 911
Assess the situation to determine if police, fire or ambulance need to be called to the scene. If you or anyone else involved in the accident is seriously injured, call for an ambulance immediately.
3. Exchange contact and insurance information with the other driver
Before leaving the scene of the accident, it is important to obtain information from the other driver(s) involved.
The following information should be exchanged:
Full name of the driver and owner of the vehicle
Contact information
Insurance information – company name and policy number
License plate number
Car make and model
4. Note down information about the collision
It may be difficult to remember how exactly the collision happened and the details of the collision when this information is needed later on. It is useful to take pictures of the vehicles involved and the location of the accident. Other information that should be noted is:
the time of accident
weather conditions
traffic conditions
the type of intersection or roadway where the accident occurred
5. Obtain any witness information
If anyone witnessed the accident or has dashcam footage, obtain their contact information and their statement. Witness information becomes useful if the parties involved in a collision disagree on who is at fault or disagree on how the collision occurred. Investing in a dashcam and having the ability to use dashcam footage can also be highly useful if liability is being disputed.
6. File a police report
If the combined damage to your vehicle and the other vehicle(s) involved is more than $2,000, you must report your accident to the police and file a collision report. If the damage to the vehicle does not appear to be more than $2,000, you can still report your accident to the police. This will create a record of the accident.
Once you report the accident to the police, obtain a police file number and a copy of your written statement.
7. Seek medical treatment
If you are not evaluated at the scene of the accident or an ambulance is not needed, visit your family doctor to get checked for any injuries. Some injuries may take time to manifest and you may not notice any symptoms until a few days after the accident. Continue to self-monitor yourself for any pain, stiffness or soreness following the accident.
Common injuries arising from car accidents include
Visiting your doctor will not only help with your recovery, but it will also create evidence for your personal injury claim. A doctor plays a significant role in your personal injury claim. Doctors are responsible for diagnosing injuries arising from the accident and prescribing treatments to help you recover. Doctors also record your injuries and act as a source of evidence in your personal injury claim.
8. Report the accident to your insurance
Contact your own insurance company as soon as possible to report the accident and open a claim.
8. Open a Section B file with your insurance company
Accident Benefits, or Section B coverage, covers certain medical and financial expenses suffered as a result of the accident. Medical benefits that can be accessed under Section B include physiotherapy, massage, chiropractic treatment, acupuncture and dental treatment. Section B coverage also provides disability benefits if you are unable to work as a result of the accident.
Section B coverage extends to both the driver and any passengers that were in your vehicle at the time of the accident.
10. Contact a personal injury lawyer
Contact a personal injury lawyer
A car accident, regardless of whether it is minor or serious, can be overwhelming to deal with. There are many benefits of hiring a lawyer to help with your personal injury claim. A personal injury lawyer can help you navigate the claims process and help you get the most from your settlement. The experienced personal injury lawyers at Moustarah & Company will assess your claim and work to seek compensation from the at-fault party.
Contact Moustarah & Company to book a free consultation to evaluate your claim.
The information provided on this website does not constitute legal advice and should not be construed as such. Moustarah & Company does not guarantee that this information is accurate or up to date. As a result, should you require legal advice, please contact a lawyer.
Contact Us