Why should I choose Moustarah & Company?
Part of your community
Founded in 2007, Moustarah & Company has been proudly providing legal services to the Edmonton-area and Albertans from all across the province for over 10 years. We have also represented clients in British Columbia, Alberta, Saskatchewan, Manitoba, Ontario, Quebec, Nova Scotia, New Brunswick, Yukon, Northwest Territories and Nunavut. During this time, our firm has formed and maintained close connections with the community, supporting local and non-local community and non-profit organizations and events.
Client-focused service
We know that no two clients are the same. Our dedicated, knowledgeable, and experienced lawyers share a common passion for providing exceptional service tailored to meet the individual needs of our clients. At Moustarah & Company, we recognize that your legal matters are important to you. We are committed to listening to your goals and concerns and handling your legal matters with the utmost care and dedication.
Experience and Knowledge
Whether you are retaining us to deal with your personal injury or your criminal defence matter, our experienced lawyers will handle your file with the utmost care and dedication. Extensive knowledge and unwavering dedication are the cornerstones of our firm and the reason for our success. Our lawyers have used their extensive knowledge of the relevant case law, and exceptional negotiation and litigation skills to settle numerous personal injury claims and successfully defend clients facing criminal charges. A number of our staff are fluent in Arabic, Cantonese and Vietnamese.
What if I can't afford to hire a lawyer? Will you still take my case?
At Moustarah & Company, you come first. We will not charge a fee until we win or settle your case. We invite you to contact us today to schedule a free initial consultation. During this meeting, you will receive our legal opinion about your case, but you are under no obligation to hire us.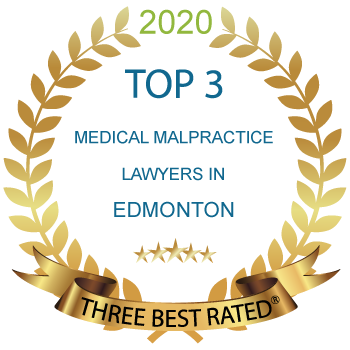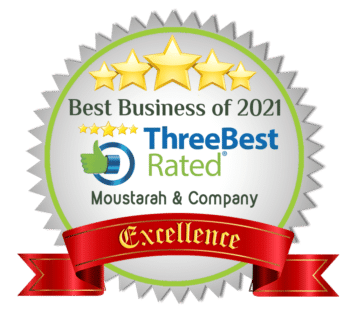 Testimonials
Moustarah & Company
Average rating:
5 reviews
Mar 18, 2021
Mr Moustarah and his colleague Emma Kaiser handled my case with a great deal of professionalism. They showed a great deal of empathy towards my situation and were very supportive. The level of communication they displayed was incredible. I was never left wondering what was going on.
I would highly recommend this legal firm to anyone in need of legal assistance.
Thank you very much for your hard work that leads to a successful conclusion of my case.
We are humbled by your endorsement and Thank you for the 5 star review.
Jun 20, 2020
I was in a car accident last year and thankfully found out about Moustarah & Company through a friend. They were beyond helpful. They answered all my questions and eased all my concerns, and were able to give me the best possible outcome. Special thanks to Amanda who was assigned to my case.Thank you for everything.
Thank you for your feedback Rhea. Amanda truly enjoyed working on your file and is very happy to have achieved those results for you. She appreciates the kind words and the time you took to provide her with your comments.
Jul 19, 2019
After many months of researching and deciding on a lawyer, we finally chose Moustarah and Co. They were able to book us an appointment quickly and we found them to be very kind and welcoming. It's extremely unfortunate that they could not represent us due to a conflict of interest. Although we totally understand their position, we were sad to be informed that we could not go any further with him or his company. We found Mr. Moustarah to be very sympathetic to our situation. And even tho he wasn't in a position to take us on, we are truly grateful for his time and especially his help in offering us a few referrals and alternatives. We were very thankful for his caring and compassionate attitude during this stressful time and would definitely not hesitate to tell others to call him if they needed an injury lawyer.
Thank you Maria for taking the time to provide us with your comments. We appreciate the feedback.