Personal injury lawyers in Edmonton
Moustarah & Company has extensive experience and expertise in many different areas of personal injury law and we understand the physical, emotional, and financial toll an accident can cause.
Listed as one of Edmonton's most reviewed law firms on Google Reviews and Lawyer Ratingz, our personal injury lawyers take excellence to a new level, handling your file with the utmost care and dedication. We use our extensive knowledge of relevant case law and exceptional negotiation and litigation skills to settle numerous personal injury claims, and you will feel supported and championed by our firm throughout the process. If you or a loved one were injured due to someone else's negligence, please contact us for a free consultation with our Edmonton personal injury lawyers. We have expertise dealing with insurance companies and will work hard to get you the compensation you deserve.
We have experience helping clients with the following personal injury related cases
Whether you are dealing with an accident involving a motor vehicle, or a slip and fall, our personal injury lawyers will be by your side throughout the whole process. This can be a tough time for you and your loved ones, and our personal injury lawyers will help guide you through the difficult legal, medical, and insurance issues related to your case. Visit our office in Edmonton for your free consultation today.
Moustarah & Company can help direct you to leading medical resources, rehabilitation services, physiotherapy, and other medical specialists while providing legal advice on a contingency basis.
Edmonton Criminal defence lawyers
Our lawyers have successfully defended clients facing criminal charges in Edmonton. With a vast amount of experience on both sides of criminal law, we will fight for your defence using strategy, case law, negotiations, and our extensive trial experience. Providing exceptional service is our passion.
Experience and Knowledge
Extensive knowledge and unwavering dedication are the
cornerstones of our firm and the reason for our success.
Client-focused service
No two clients are the same. Our dedicated, knowledgeable, and experienced lawyers share a common passion for providing exceptional service tailored to meet the individual needs of our clients. At Moustarah & Company, we recognize that your legal matters are important to you. We are committed to listening to your goals and concerns and handling your legal matters with the utmost care and dedication.
Services can be provided fluently in English, Arabic, French, and Persian (Farsi).
Part of your Edmonton community
Proudly providing legal services to the Edmonton-area and Albertans from all across the Province since 2007, Moustarah & Company has formed and maintained close connections with the community, supporting local Edmonton non-profit and community organizations and events for over 10 years. We are ongoing supporters of the Hope Mission and Right to Play, Gold sponsors of the Edmonton Festival of Trees, Platinum sponsors of the Centre to End All Sexual Exploitation, and more!
Moustarah & Company
Barristers and Solicitors
Call to book a consultation: 780-428-6565
Edmonton: 10150 100 St NW #400
Testimonials
Average rating:
7 reviews
May 5, 2021
I am extremely impressed and satisfied with the experience at Moustarah and Company. We met with Chady Moustarah at the advice of a friend. He was very honest and passionate. He provided us with all the options possible and allowed us to understand all the possibilities. This firm delivered on the promises and always kept us in the know about what is going on. They took all of our calls and always called back. We are so grateful for the outcome. We highly recommend Moustarah and Company. Very trustworthy and caring.
Mr. Mustafa, we are very grateful for the 5 star review and your thorough review. We appreciate your comments about your experience with Moustarah and Company.
Apr 19, 2021
I had the pleasure of dealing with Moustarah and Company in a recent accident claim. I have never been in an accident before so this process was very new to me and I had no idea what to expect. Chady and Robert made the process very easy and stress-free for me. I knew I was in good hands. They are both extremely knowledgeable and ensured I understood every step of the process. They exceeded my expectations and worked hard to provide me with the best service . I am so grateful that I had this team and can not say thank you enough for the hard work and effort they put into my case. I really appreciate everything they did for me and I would highly recommend them to anyone as they are trustworthy and loyal. If I could give them more than five stars I would!
Sarra, it was truly our pleasure to have met you and work with you. Thank you for the trust that you had and thank you for the very kind words. We appreciate your feedback and appreciate that you are sharing your experience with the public. We are especially grateful for the 5 star review.
Apr 10, 2020
Extensive, Efficient, Competent, and very polished professionalism. These words sum up my experience with this firm. Would recommend my family and friends to deal with Chady, super competent man that gets the job done the right way.
We are very humbled by the kind words and the your 5 star review Mohammed. Thank you for taking the time provide your feedback.
Jun 2, 2019
I had a positive experience with Moustarah & Company. Chaddy is able to assist me in every shape possible. Thank you.
Thank you for taking the time to leave a review. We greatly appreciate your feedback on our firm and the services that we provide.
May 20, 2019
I would wholeheartedly recommend Moustarah & Company if you are looking for legal services in Edmonton, explained in plain and simple English. Knowledgeable and experienced, they will not miss the smallest detail and will endeavour to address every concern you have, no matter how small.
Thank you for taking the time to leave a review. We greatly appreciate your feedback on our firm and the services that we provide.
May 14, 2019
I went into see Chady as I had some legal questions that I could not get direct answers for. He gave me really thorough advice and made sure I understood what was happening. His mannerism was very kind and professional and not once did I feel misguided or confused while dealing with him. I would definitely recommend him for any legal issues.
Thank you for taking the time to leave a review. We greatly appreciate your feedback on our firm and the services that we provide.
Nov 10, 2018
Wonderful service and staff. I found the interaction was exceptional and always received prompt replies to any of my questions or concerns. I feel I received a generous and reasonable settlement as a result of their diligence and on going work. I highly recommend this firm.
Thank you for taking the time to leave us a review. The team at Moustarah & Company greatly appreciate your feedback!
Contact Us For A Free Consultation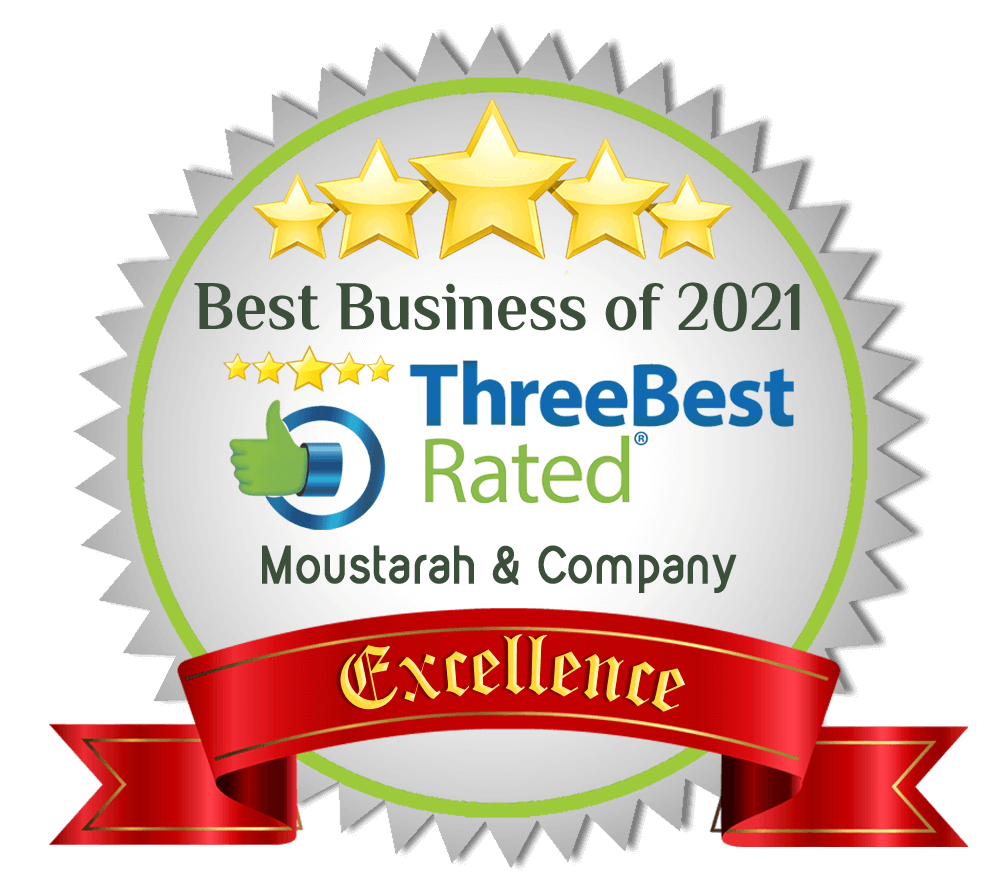 SEO
by Creative Computer Consulting