Personal Injury Lawyer Edmonton | Alberta Personal Injury Law
Are you seeking personal injury lawyer in Edmonton or surrounding areas?
Moustarah & Company has extensive experience and expertise in many different areas of personal injury law, and we understand the physical, emotional, and financial toll an accident or car accident can cause. Our personal injury law firm is dedicated to helping clients with their case.

Personal injury lawyers in Edmonton
Listed as one of Edmonton's most reviewed law firms on Google Reviews and Lawyer Ratingz, our personal injury lawyers in Edmonton take excellence to a new level, handling your file with the utmost care and dedication. We use our extensive knowledge of relevant case law and exceptional negotiation and litigation skills to settle numerous personal injury claims, and you will feel supported and championed by our firm throughout the process. If you or a loved one were injured due to someone else's negligence, please contact us for a free consultation with our Edmonton personal injury lawyers. We have expertise dealing with insurance companies and will work hard to get you the compensation you deserve.
We have experience helping clients with the following personal injury-related cases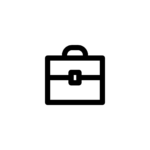 Whether you are dealing with an accident involving a motor vehicle, or a slip and fall, our personal injury lawyers will be by your side throughout the whole process. This can be a tough time for you and your loved ones, and our personal injury lawyers will help guide you through the difficult legal, medical, and insurance issues related to your case. Visit our office in Edmonton for your free consultation today.
Moustarah & Company can help direct you to leading medical resources, rehabilitation services, physiotherapy, and other medical specialists while providing legal advice on a contingency basis.
Experience and Knowledge
Extensive knowledge and unwavering dedication are the cornerstones of our firm and the reason for our success.
Client-focused service
No two clients are the same. Our dedicated, knowledgeable, and experienced lawyers share a common passion for providing exceptional service tailored to meet the individual needs of our clients. At Moustarah & Company, we recognize that your legal matters are important to you. We are committed to listening to your goals and concerns and handling your legal matters with the utmost care and dedication.
Services can be provided fluently in English, Arabic, French, and Persian (Farsi).
Part of your Edmonton community
Proudly providing legal services to the Edmonton area and Albertans from all across the Province since 2007, Moustarah & Company has formed and maintained close connections with the community, supporting local Edmonton non-profit and community organizations and events for over 10 years. We are ongoing supporters of the Hope Mission and Right to Play, Gold sponsors of the Edmonton Festival of Trees, Platinum sponsors of the Centre to End All Sexual Exploitation, and more!
Moustarah & Company
Barristers and Solicitors
Call to book a consultation: 780-428-6565
Edmonton: 10150 100 St NW #400
Edmonton Personal Injury Lawyers That Serve You
Are you or a family member experiencing hardship, pain or distress from a car accident, incident, or assault? Moustarah & Company has the right experience in both personal injury and criminal law practice to provide you with the best legal advice for your situation. Our dedicated team has provided our clients with dignity, empathy and professionalism while successfully advocating for their legal compensation for nearly two decades. We are pleased to offer a no-cost, obligation-free initial consultation to answer your questions regarding your rights in any type of personal injury claim. Contact a personal injury lawyer in Edmonton today!
Frequently Asked Questions    

What do I do if I suffered a car accident injury?
Seek medical attention quickly and always call 911 for emergency medical care if you or anyone involved in the accident have significant injuries. Even if you do not need hospitalization, we recommend seeing a doctor for an examination as soon as possible; not all injuries or the seriousness of their impacts are immediately visible. Keep written reports from your doctors and health care professionals as these will be critical documentation should you
seek a personal injury claim. There are a few simple, practical things you can do to protect yourself and your rights to proper compensation including:
Document and photograph the details of the scene for your police report: Don't trust your memory after a stressful event; speak to witnesses and request their contact information. Record details including lighting, road and weather conditions. Note any traffic signals or signs at the site of the accident. Photograph all injuries and property damage before leaving the scene if safe to do so. These details will be critical in filing your police report and may prove invaluable in a personal injury claim.
Exchange only facts and contact info with the other driver and insurance companies: When you exchange contact and insurance information from the other driver do not engage in discussing potential causes of the accident or who is at fault. Circumstances that you believe may have caused or influenced the accident should only be discussed with legal counsel so your statements cannot be inadvertently used against you. Yes, you do have to report the accident to your insurance company but many people are not aware that they can access legal advice to protect themselves first. Requesting a free consultation with an experienced car accident lawyer at Moustarah and Company before speaking with an adjuster can protect your claim.
Stay off social media: be extremely prudent regarding your social media use. Unfortunately, even the most innocent posts, whether related to the car accident or not, can be used against you to compromise a personal injury claim. Don't allow a snapshot or comment in a moment of time to be used by an insurance company to undervalue the significance of your injury and its impacts. It is best to discuss social media use and its potential legal implications with an experienced personal injury lawyer.
How do I know if an offer I receive from the insurance company is fair?
Did you know that many settlements offered by insurance companies may significantly undervalue the compensation you deserve? A settlement offer may seem highly attractive and timely when you are in pain and stressed, especially if your incident has caused immediate financial hardship. However, an offer by an insurance company will always have their best interests in mind, not yours.
Our personal injury lawyers in Edmonton at Moustarah & Company has compassion and justice for our clients top of their minds. Additionally, our expert knowledge can properly determine whether a settlement offer is even close to what you are rightfully entitled to under the law. We examine all angles of your claim and the long-term impacts your injuries can have on you and your family. It is important to know you are not obligated to sign any documents or agree to any offers prior to seeking legal advice. Even if you have been in contact with an adjuster already, reach out to us today for a free evaluation of your personal injury settlement offer.
What should I know about representing myself in my personal injury claim?
Albertans have a legal right to what is called self-representation for a personal injury claim. However, many people pursue this option to seek damages for a personal injury claim before fully being advised of the potential financial and legal challenges involved in a personal injury claim.
An experienced personal injury lawyer knows how to utilize their knowledge of the law to maximize the compensation you are entitled to; most self-represented claimants will not have this at their advantage resulting in significantly lower settlements. A lack of legal knowledge can be used as leverage against you by insurance companies and defence counsels.
Having a personal injury lawyer on your side can allow you to focus on what is most important: recovery from physical, emotional and mental trauma. The stress of navigating the legal system, and communicating with other defence lawyers and insurance companies can be left in the capable hands of someone working for your best interests.
A supportive legal firm can lessen your financial stress considerably. At Moustarah & Company, you do not pay legal fees until your settlement is reached. Many people are unaware of the significant out-of-pocket legal expenses involved with self-representation. We carry the weight of these expenses for you so you are not taken advantage of or pressured into settling for an unfair offer. Remember most insurance companies or defence can easily afford to delay or offer less than you deserve if it is in their best interests and at your expense. Feel free to contact one of our personal injury lawyers in Edmonton! We are always available to help with your case.
Even if you are considering self-representation, we would be happy to provide a free consultation to discuss the particulars of your case and the options available to you. Contact our personal injury lawyer in Edmonton today!
How is the value of my personal injury claim determined?
There are many factors that need to be considered when evaluating how much compensation a person is entitled to. An experienced personal injury lawyer will be able to fully examine and explain each of these factors as they pertain to your case. Most people are aware that compensation is dependent on the type and severity of the injury but there are many other complex considerations including loss of income, medical expenses, future care requirements and many other long-term impacts on you and your family.
With Moustarah & Company on your side, all medical, familial and occupational impacts will be properly evaluated according to the law to determine the full compensation amount you should be entitled to.
It is also important to consider filing a claim within 2 years from the date you were injured or you may forfeit your rights to file a claim for a car accident or other personal injury.
Can I receive legal representation if I cannot pay legal fees upfront?
Of course! At Moustarah & Company, we know that suffering a personal injury can result in job and wage loss as well as many unexpected financial and physical hardships. We want our clients to focus on recovery, not out-of-pocket legal expenses, so we will carry the financial burden for you until your case is won or settled. We use contingency fees which means fees are only paid once a successful outcome for your claim. You are also welcome to a free initial consultation from our personal injury lawyers in Edmonton where you can benefit from our legal advice regarding your case and are under no obligation to hire us.
It is important to us to provide helpful, easy-to-access, information for those impacted by personal injury in the many Alberta service areas we support. We invite you to visit our full FAQ page or see many detailed articles that address
personal injury in our blog.
Testimonials
May 26, 2023
I have been dealing with Moustarah & Company for a few years as I worked through the process of a car accident settlement. After changing hands a few times Amy took over my case and dealing with her was fantastic. She was responsive, stayed on top of inquiries with me (I'll admit, in the early days I was hard to track down but she stayed on top of it.) And ended every email or call with a check of how I was doing, if I understood the step we were on and if I had any questions. She ensured I had guidance every step of the way, that I was utilizing all avenues towards my treatment, and I found her both supportive and concise. When we reached my settlement phase she checked in with me a couple times a day for several days, explained everything to detail and then let me know her standpoint as my representation. She ensured I got what she felt was fair my case and I have absolutely no complaints at all. I am very happy with the conclusion of my case and definitely recommend Moustarah & Co.
May 26, 2023
Chady and his team were very courteous, professional and kept me informed every step of the way, they checked with me periodically to make sure I was doing good.
I am truly confident in referring them to anyone who requires a lawyer.

There are many lawyer's in the city, but my thinking is that they are at the top of their games.
May 26, 2023
Chady and his associates are beyond incredible in every aspect. I was lost with so many questions and no knowledge at all, that later down the road, this situation would take a HUGE impact on my life physically and emotionally! After one meet with Chady and his team, he had everything summed right up for me! I walked away with no questions and a lot more knowledge after the first meet.! Always did regular checks ins and updates as to where my claim was at with what was happening.

Literally, if I could I would rate Moustarah and Company, I would give them 10 stars!!!!! Being that usually the rating is 5 stars, hands down I'd give a 10 🙂 Truly incredibly trustworthy, heartfelt work done by this team!
Thank you again Chady! Colette W
We are all so delighted to receive this wonderful review from you Colette. All the hard work, sacrifice and unwavering commitment is so well worth it when we can satisfy and deliver to our clients and make them so very pleased with their dealing with us. We are truly thankful that you picked Moustarah and Company to assist you during this very difficult time in your life. Thank you so very much for recommending our work to others and rest assured we will always continue to aim for the best results for any person that seeks our assistance. We wish you all the best in all of your future endeavors.
Contact Us For A Free Consultation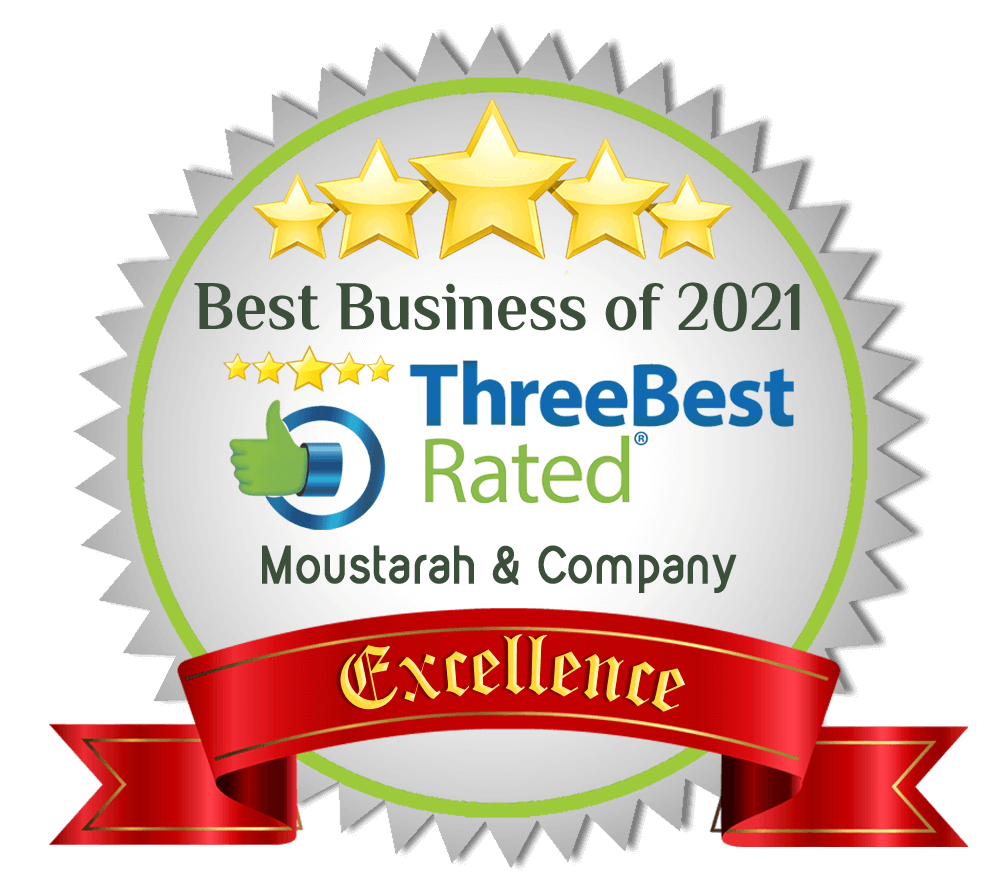 SEO by Creative Computer Consulting