Personal Injury Lawyer Edmonton | Alberta Personal Injury Law
Are you seeking a personal injury lawyer in Edmonton or surrounding areas?
Moustarah & Company has extensive experience and expertise in many different areas of personal injury law, and we understand the physical, emotional, and financial toll an accident or car accident can cause. Our personal injury law firm is dedicated to helping clients with their cases.

Personal injury lawyers in Edmonton
Listed as one of Edmonton's most reviewed law firms on Google Reviews and Lawyer Ratingz, our personal injury lawyers in Edmonton take excellence to a new level, handling your file with the utmost care and dedication. We use our extensive knowledge of relevant case law and exceptional negotiation and litigation skills to settle numerous personal injury claims, and you will feel supported and championed by our firm throughout the process. If you or a loved one were injured due to someone else's negligence, please contact us for a free consultation with our Edmonton personal injury lawyers. We have expertise dealing with insurance companies and will work hard to get you the compensation you deserve.
We have experience helping clients with the following personal injury-related cases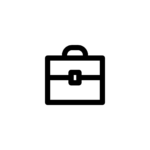 Whether you are dealing with an accident involving a motor vehicle, or a slip and fall, our personal injury lawyers will be by your side throughout the whole process. This can be a tough time for you and your loved ones, and our personal injury lawyers will help guide you through the difficult legal, medical, and insurance issues related to your case. Visit our office in Edmonton for your free consultation today.
Moustarah & Company can help direct you to leading medical resources, rehabilitation services, physiotherapy, and other medical specialists while providing legal advice on a contingency basis.
Experience and Knowledge
Extensive knowledge and unwavering dedication are the cornerstones of our firm and the reason for our success.
Client-focused service
No two clients are the same. Our dedicated, knowledgeable, and experienced lawyers share a common passion for providing exceptional service tailored to meet the individual needs of our clients. At Moustarah & Company, we recognize that your legal matters are important to you. We are committed to listening to your goals and concerns and handling your legal matters with the utmost care and dedication.
Services can be provided fluently in English, Arabic, French, and Persian (Farsi).
Part of your Edmonton community
Proudly providing legal services to the Edmonton area and Albertans from all across the Province since 2007, Moustarah & Company has formed and maintained close connections with the community, supporting local Edmonton non-profit and community organizations and events for over 10 years. We are ongoing supporters of the Hope Mission and Right to Play, Gold sponsors of the Edmonton Festival of Trees, Platinum sponsors of the Centre to End All Sexual Exploitation, and more!
Moustarah & Company
Barristers and Solicitors
Call to book a consultation: 780-428-6565
Edmonton: 10150 100 St NW #400
Edmonton Personal Injury Lawyers That Serve You
Are you or a family member experiencing hardship, pain or distress from a car accident, incident, or assault? Moustarah & Company has the right experience in both personal injury and criminal law practice to provide you with the best legal advice for your situation. Our dedicated team has provided our clients with dignity, empathy and professionalism while successfully advocating for their legal compensation for nearly two decades. We are pleased to offer a no-cost, obligation-free initial consultation to answer your questions regarding your rights in any type of personal injury claim. Contact a personal injury lawyer in Edmonton today!
Frequently Asked Questions    
Testimonials
Nov 14, 2023
Moustarah & Co are by far the hardest working personal injury firm I've dealt with—and I've dealt with many.

I was involved in three motor vehicle accidents in Surrey BC within a matter of months. I had suffered many injuries including fractured bones. The next day after my first accident I called the first company that showed up when I googled injured lawyers in Surrey. Over the phone he was talking very quickly and I felt like he was just trying to get me off the phone. When I told him I was in a cast his tone completely changed and he asked me to go meet him at once. I retained them as my first lawyer. After that initial meeting and having signed me on as a client, I had 0 contact with them. They never told me what to expect, how long the process would take or anything that was relevant to my case.

That first day I was still in shock from the accident—I had 2 small children and was injured in a way that may severely affect the rest of my life. I was scared and uncertain as to how this would affect my life.
They set me up with a doctor (who was even less caring than them but that's a story for another day) and never answered one of my calls after that. About 24 months of having 0 contact with the lawyer or his office I decided to email the lawyer with my intention to terminate the contract (he got on the phone very quickly after that email).

The next lawyer I retained was very short lived. After signing me he fired me after few months with absolutely no reasoning. At this point I was within a month of my deadline to file my claim. I then came across Moustarah and Co and all my worries were vanquished.

I explained to Chady the situation and how I was in an extreme time constraint. He asked for a few days to review the file and would give me an answer if he could take on the file. Much to my relief he took it on and had Amy spearhead the assignment. This file that had been lingering for nearly 3 years was now getting worked on and I was getting calls and emails regularity from both Amy and Chady to keep me in the loop of the entirety of the process. I finally felt comfortable for the first time since my accident. The doctors and therapists that they sent me to were extremely knowledgeable and helped relieve much of my pain and suffering.

When it came time to settle the case, Moustarah and co took to battle headfirst and settled the case with a far greater amount than I could have ever expected.

I would recommend the team and Moustarah and Co any time and I give them a comfortable 5 star rating. Thank you for your hard work and all you've done for my family and I
Mr. Berjak,Thank you so very much for the very detailed review and for having the courage to share online the hardship and agony that you and your family went through. We are grateful for the 5 star endorsement and the vote of confidence. We strive to achieve the best outcome for our clients. Amy Smaili and Chady Moustarah will be thrilled to receive your feedback and your positive comments about your experience at Moustarah and Company. We wish you the best in all your future endeavours.
Sep 5, 2023
After my accident/injury, Chady came highly recommended to me from a friend who was currently using him. Moustarahs team was very prompt with getting me in for a meeting asap with Chady and Amy. Amy took my case and was extremely polite, professional and compassionate. Her and Chady made some really good recommendations on what I needed to do in order to succeed with my case. I wasn't even sure what to expect as a settlement but when Amy called me to start talking numbers It was far more than I had ever imagined. In the end I ended up receiving significantly more than what I expected. They make this process as stress free as possible for you. If you've recently been in an accident it's imperative that you call Moustarah for a meeting and have them guide you. I was very uneasy when making the decision on picking a lawyer because it's a big decision that requires someone doing their absolute best to serve you, and I can promise you that this team will do just that for you. Don't think for a second that you can fight this without a lawyer and receive anything substantial. If I would have tried to do this on my own I would have received far less and wouldn't have even known that I was eligible to receive so much! I know people who have suffered from the same injuries from a car accident who received far less than I did when they went through a different lawyer.
Thank you Mal for this truly amazing review. It is very apparent that you put much time and thought into this review and for that we all thank you. One of the highest forms of compliments is a review like yours Mal. All the hard work and sacrifices that we make as a team at Moustarah and Company becomes worth it when we see our clients happy at the end of this grueling and stressful process. We are glad that we were able to carry you through this and make sure you received all the compensation possible. Chady and Amy will be delighted to see this review Mal. We wish you the best in all your future endeavors.
Aug 3, 2023
I had a previous vehicle accident, Emma was my lawyer and she was phenomenal. She handled everything and in a timely manner. Shes very knowledgeable and made the process so much easier than dealing with insurance companies. I would really recommend the company. she was quick at responses and never kept me waiting or wondering what was going on. If you have any injury cases i highly recommend them 🙂
I had a previous vehicle accident, Emma was my lawyer and she was phenomenal. She handled everything and in a timely manner. Shes very knowledgeable and made the process so much easier than dealing with insurance companies. I would really recommend the company. she was quick at responses and never kept me waiting or wondering what was going on. If you have any injury cases i highly recommend them 🙂
Thank you for giving Emma Kaiser the highest ranking possible. She will be delighted to hear about how pleased you are with all her hard work. Thank you for your feedback and endorsement. We are grateful that you will be recommending others to Moustarah and Company. We wish you the best in your future.
Contact Us For A Free Consultation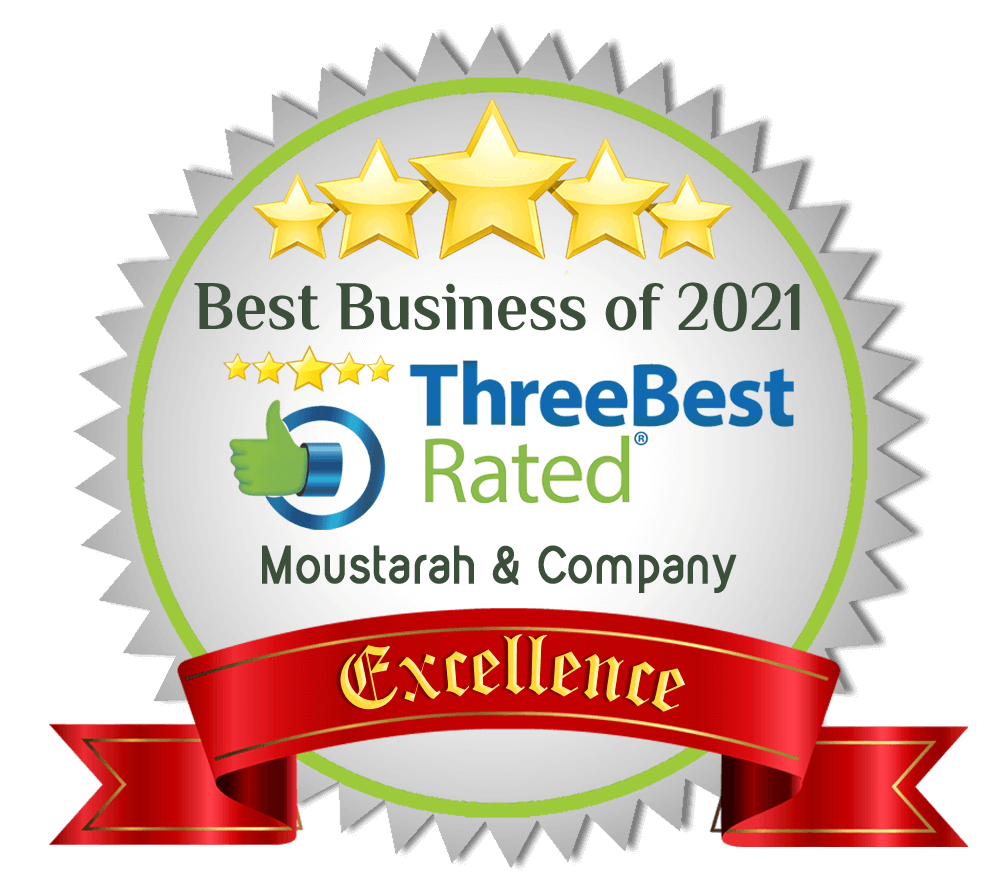 SEO by Creative Computer Consulting