If you've been harmed physically, mentally, or emotionally due to someone else's negligence, you're not alone. At Moustarah & Company, we help you navigate the legal and insurance systems to ensure you get the compensation you deserve.
Our lawyers in Edmonton can help you understand and get compensation for your injuries from the legal and insurance systems. They have expertise in both areas and can guide you through the process. Whether it's understanding the legal aspects or dealing with insurance claims, our lawyers are here to assist you. They will ensure that you receive the compensation you deserve for your injuries.
Get legal advice from our personal injury lawyers in Edmonton now.
Our lawyers only represent individuals; we never represent insurance companies. We help people hurt in various accidents, like car crashes, slips, and other personal injuries. Moustarah and Company is Edmonton's personal injury lawyer.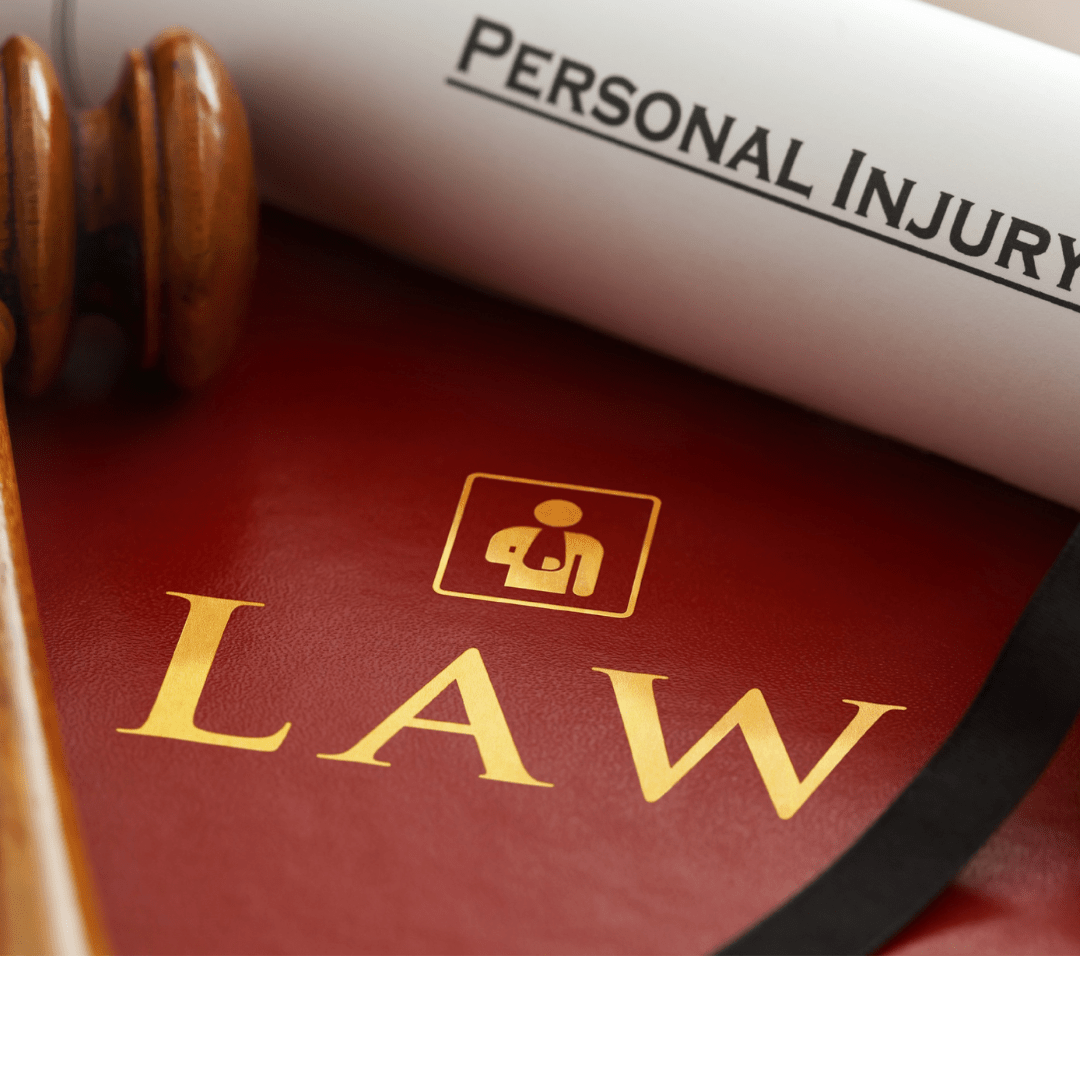 Here are some of the personal injuries we have provided legal counsel to:
CAR ACCIDENTS | MOTOR VEHICLE ACCIDENTS | PEDESTRIAN ACCIDENTS | MOTORCYCLE ACCIDENTS| CYCLIST ACCIDENTS | SLIP AND FALLS | BRAIN INJURY| OTHER PERSONAL INJURIES
When should you contact a personal injury attorney?
You should speak to a personal injury lawyer as soon as possible after your injury occurs. Collect evidence and facts about the accident quickly, so our lawyers can start working on your case immediately.
There are some cases where the individuals involved in the accident cannot advise legal counsel. This may be because of the severity of the injury, death, or age of the individuals involved. Our injury lawyers will help the person in charge of personal matters when dealing with these situations. Such as a person named in a power of attorney, an executor or a guardian.
Call our injury lawyers in Edmonton at Moustarah & Company before speaking to insurance or anyone involved in your accident. When you deal with the insurance company, be careful about what you say because they can use it against you. It's better to let your personal injury lawyer handle all communication with the other party's insurance company.
Expedient personal injury legal advice
You cannot overstate the value of early legal advice. The insurance company's adjuster will take detailed notes of all communications, from the first time you contact them. We recommend speaking to one of our personal injury lawyers as soon as possible after your accident.
As your Edmonton personal injury lawyer, we can ensure we gather all the required evidence and facts about your accident. Everything they do is in an effort to minimize your payout and anything they write down will likely not be in your best interest. Giving information to the adjuster before consulting your personal injury lawyer can harm your personal injury claim.
We can give you free advice that can help you protect your rights in the long term. As your personal injury lawyers, we will walk you through the process from beginning to end. We will be your representative to the insurance company to ensure that everything they hear is in your best interest.
Determining the value of your personal injury claim
The most common question we hear is "How much will I receive?" This is determined by a number of factors including, but not limited to the seriousness of your injuries, the time it takes to recover, case law in Alberta for similar injuries, the impression made on the insurance company or the court about your pain and suffering, and the number of your expenses arising from the accident.
We have lots of experience with these problems and will make sure you get fair compensation.

Personal injury medical treatment in Edmonton
It is most important that you receive proper medical treatment for your injuries. We take care of the legal aspects of your case.
Additionally, we can help you with your recovery by connecting you to medical professionals. These professionals include doctors, physiotherapists, chiropractors, specialists, and massage therapists. With your permission, these practitioners will provide us with reports that we can use to build your case.
Personal injury law experience in Edmonton
As personal injury lawyers, we actively advocate for people who have suffered injuries because of another person's negligence. We have years of experience and have obtained compensation for many clients. We handle a wide range of personal injury claims. If someone else's carelessness causes harm to you or someone you value, our lawyers can help you obtain compensation.

If you suffered an injury, reach out to us for a free initial personal injury consultation.
Moustarah & Company
Call to book a consultation: 780-428-6565
Edmonton: 10150 100 St NW #400
We have experience dealing with different types of personal injuries:
Traumatic brain injuries
Whiplash
Fibromyalgia and soft tissue injuries
Central nervous system injuries
Temporomandibular joint disorders (TMJ)
Spinal cord injuries
Head/neck injuries
Chronic pain
Psychological injuries
Why choose Moustarah & Company as your personal injury lawyer

Having an experienced personal injury lawyer is crucial to help you receive the compensation you deserve. Should your situation proceed to trial, our skilled personal injury lawyers can help you get the best settlement.
Our personal injury lawyers are fully aware of the critical aspects that will affect the outcome of your case. We know how to fight for our clients and ensure they receive a proper settlement. There are no fees unless we are successful.
Personal Injury cases may cause financial stress, and we only receive payment if you receive payment. We understand every case is different and want to make sure every client feels important to us. We provide each of our clients with the personal attention they deserve.
FAQ
How much is a personal injury settlement in Alberta?
The amount of a personal injury settlement in Alberta varies widely based on individual circumstances. There is no fixed amount, as settlements depend on factors like the severity of injuries, medical expenses, lost wages, and liability. Additionally, personal injury lawyers typically work on a contingency fee basis, with percentages ranging from 10% to 45% of the final settlement amount, with the average fee being 33%. Consult a personal injury lawyer for a case-specific estimate.
How long does it take to settle a personal injury claim in Alberta?
The time to settle a personal injury claim in Alberta, including Edmonton, varies depending on factors such as injury severity, liability disputes, insurance company response, and the legal process. It can take several months to several years to reach a settlement.
Call us now for a free consultation or to get more information about our personal injury lawyer in Edmonton.
Moustarah & Company
Personal Injury Lawyers Edmonton
Call to book a consultation: 780-428-6565
Edmonton: 10150 100 St NW #400
Contact Us
Sep 5, 2023
After my accident/injury, Chady came highly recommended to me from a friend who was currently using him. Moustarahs team was very prompt with getting me in for a meeting asap with Chady and Amy. Amy took my case and was extremely polite, professional and compassionate. Her and Chady made some really good recommendations on what I needed to do in order to succeed with my case. I wasn't even sure what to expect as a settlement but when Amy called me to start talking numbers It was far more than I had ever imagined. In the end I ended up receiving significantly more than what I expected. They make this process as stress free as possible for you. If you've recently been in an accident it's imperative that you call Moustarah for a meeting and have them guide you. I was very uneasy when making the decision on picking a lawyer because it's a big decision that requires someone doing their absolute best to serve you, and I can promise you that this team will do just that for you. Don't think for a second that you can fight this without a lawyer and receive anything substantial. If I would have tried to do this on my own I would have received far less and wouldn't have even known that I was eligible to receive so much! I know people who have suffered from the same injuries from a car accident who received far less than I did when they went through a different lawyer.
Thank you Mal for this truly amazing review. It is very apparent that you put much time and thought into this review and for that we all thank you. One of the highest forms of compliments is a review like yours Mal. All the hard work and sacrifices that we make as a team at Moustarah and Company becomes worth it when we see our clients happy at the end of this grueling and stressful process. We are glad that we were able to carry you through this and make sure you received all the compensation possible. Chady and Amy will be delighted to see this review Mal. We wish you the best in all your future endeavors.
Aug 3, 2023
I had a previous vehicle accident, Emma was my lawyer and she was phenomenal. She handled everything and in a timely manner. Shes very knowledgeable and made the process so much easier than dealing with insurance companies. I would really recommend the company. she was quick at responses and never kept me waiting or wondering what was going on. If you have any injury cases i highly recommend them 🙂
I had a previous vehicle accident, Emma was my lawyer and she was phenomenal. She handled everything and in a timely manner. Shes very knowledgeable and made the process so much easier than dealing with insurance companies. I would really recommend the company. she was quick at responses and never kept me waiting or wondering what was going on. If you have any injury cases i highly recommend them 🙂
Thank you for giving Emma Kaiser the highest ranking possible. She will be delighted to hear about how pleased you are with all her hard work. Thank you for your feedback and endorsement. We are grateful that you will be recommending others to Moustarah and Company. We wish you the best in your future.
May 26, 2023
I have been dealing with Moustarah & Company for a few years as I worked through the process of a car accident settlement. After changing hands a few times Amy took over my case and dealing with her was fantastic. She was responsive, stayed on top of inquiries with me (I'll admit, in the early days I was hard to track down but she stayed on top of it.) And ended every email or call with a check of how I was doing, if I understood the step we were on and if I had any questions. She ensured I had guidance every step of the way, that I was utilizing all avenues towards my treatment, and I found her both supportive and concise. When we reached my settlement phase she checked in with me a couple times a day for several days, explained everything to detail and then let me know her standpoint as my representation. She ensured I got what she felt was fair my case and I have absolutely no complaints at all. I am very happy with the conclusion of my case and definitely recommend Moustarah & Co.
May 26, 2023
Chady and his team were very courteous, professional and kept me informed every step of the way, they checked with me periodically to make sure I was doing good.
I am truly confident in referring them to anyone who requires a lawyer.

There are many lawyer's in the city, but my thinking is that they are at the top of their games.
May 26, 2023
Chady and his associates are beyond incredible in every aspect. I was lost with so many questions and no knowledge at all, that later down the road, this situation would take a HUGE impact on my life physically and emotionally! After one meet with Chady and his team, he had everything summed right up for me! I walked away with no questions and a lot more knowledge after the first meet.! Always did regular checks ins and updates as to where my claim was at with what was happening.

Literally, if I could I would rate Moustarah and Company, I would give them 10 stars!!!!! Being that usually the rating is 5 stars, hands down I'd give a 10 🙂 Truly incredibly trustworthy, heartfelt work done by this team!
Thank you again Chady! Colette W
We are all so delighted to receive this wonderful review from you Colette. All the hard work, sacrifice and unwavering commitment is so well worth it when we can satisfy and deliver to our clients and make them so very pleased with their dealing with us. We are truly thankful that you picked Moustarah and Company to assist you during this very difficult time in your life. Thank you so very much for recommending our work to others and rest assured we will always continue to aim for the best results for any person that seeks our assistance. We wish you all the best in all of your future endeavors.
Average rating:
0 reviews