The Moustarah & Company Team
Founded in 2007, Moustarah & Company provides legal services in the areas of personal injury and criminal defense. Our knowledgeable and experienced lawyers and excellent support staff, share a passion for providing exceptional service to our clients. We are committed to working for you to give you the very best outcome possible. We have an extensive knowledge of case law, and our excellent negotiation and litigation skills combine to settle personal injury claims in a manner most favourable to our clients and successfully defend clients facing criminal charges. You can retain us to deal with your personal injury or criminal defense matter. We are here for you!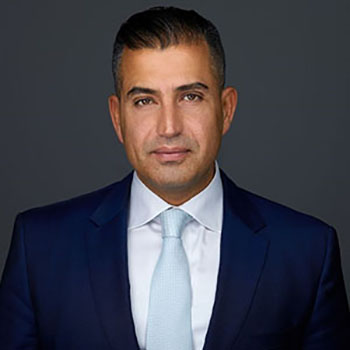 Practices Personal Injury, Criminal Law, and Civil Litigation.
A graduate of the University of Alberta Faculty of Law, Mr. Moustarah has successfully represented personal injury clients with injuries ranging from minor to severe. An experienced trial lawyer and negotiator, Mr. Moustarah uses his demonstrated passion, knowledge, dedication, and legal experience to advocate for his clients and to get results.
Fluent in English and Arabic, Mr. Moustarah has represented clients in court in many provinces and territories, even in the USA.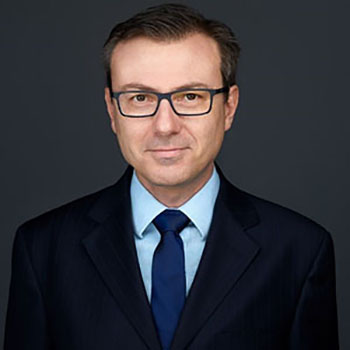 Practices Criminal Law.
A law graduate, with distinction, from the University of Alberta in 2002, He has been the recipient of numerous academic awards.
A previous Crown Prosecutor, Mr. Sera is an experienced trial lawyer and negotiator. He is now looking forward to using these skills and experience to provide a defence for those charged with a criminal offence.
Practices primarily Personal Injury
Graduating cum laude, from the University of Ottawa Law School, French Common Law Program, she received numerous academic awards throughout her undergraduate and legal studies.
Fluent in English, French, and Persian (Farsi), Ms. Noroozi has gained experience in personal injury law and civil litigation, drafting contracts, pleadings, and settlements.
Practices primarily Personal Injury
Fluent in English and Arabic, Mr. Tarrabain is interested in promoting the well-being of his community. This is evident in his compassionate, empathetic and professional client-focused legal service.
With experience in impaired driving, and narcotic and regulatory offences, he will accept criminal matters on a case-by-case basis.
After receiving her Bachelor of Arts in English from Concordia University of Alberta in 2011, Ms. Haberstock completed her Juris Doctor at the University of Victoria in 2018, winning the 2018 British Columbia Law Schools Moot with her team.
Ms. Haberstock's passion for helping others drew her to the legal profession, where she hopes to utilize her strong oral and written communication skills to help people navigate Canada's legal system.
After receiving his Bachelor of Arts in Sociology from the University of Alberta, he received his Bachelor of Laws (Hons) from the University of Kent, United Kingdom in 2017.
Mr. Alexander's passion for law developed at an early age and was fostered by experiences with local and international charities, providing him a unique perspective on how the legal system affects individuals from all communities.