Looking to Leave a Review?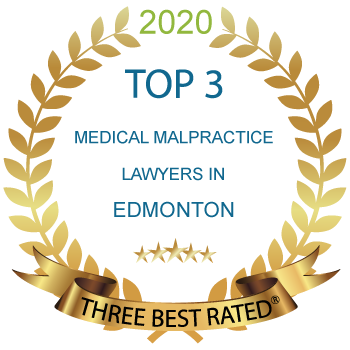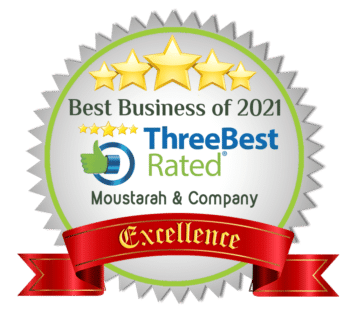 Our Favourite Testimonials
Moustarah & Company
Average rating:
19 reviews
Jul 26, 2020
Chady Moustarah and his team were exceptional. They keep me informed and up to date throughout the process. I highly recommend Moustarah & Company.
Thank you Wyatt for your kind words.
May 4, 2020
Honestly, I recommend Moustarah & Company, efficient service, really appreciate their effort, my calls were answered right away, I believe that Moustarah & Company one of the best lawyers in Alberta, very reliable.

Thank you.
Jihan, we thank you for posting about your positive experience with Moustarah and Company. We take customer service very seriously and we rely very heavily on our client's feedback. So thank you for the review and stay safe.
Mar 17, 2020
Very reliable company. Fights for the client's rights at the first place. Final results are outstanding. Thank you so much for your precious help and assistance. Highly recommend.
Barbara, we are very grateful for the 5 star google review. We appreciate the time you took to provide your valuable opinion.
Nov 7, 2019
Genuinely good people! Went above and beyond to assist us! Highly recommend!
Thank you Gisele for taking the time to provide your feedback.
Oct 21, 2019
Mr. Moustarah is a fantastic amazing lawyer. I highly recommend Moustarah and Company. Chady is very professional and really knows his stuff. If I ever need a lawyer again Chady will be the only one I call. He is the man of his words. I really respect him. Thank you SOOOO VERY MUCH.
Thank you Heyam for your review and your feedback. It is very much appreciated.
Jun 25, 2019
I cannot thank you Chady Moustarah and your firm enough for your assistance and hard work. Your legal expertise and professionalism went above and beyond my expectations throughout the course of my case.

Whenever I had that lost hope feeling Chady Moustarah was always there to lift my morals and assure me that everything would be fine, nicest guy you can ever meet and was always on call whenever I needed to get ahold of him no matter what time I called or messaged him he personally would always respond back to me as quickly as possible.

I was charged with a serious case of assault if I was to get convicted I would have lost my job/career, my family and everything I had worked for my entire life. Thanks to Chady Moustarah he was able to get my charges fully dropped without even having to adhere to a peace bond. This lawyer is just amazingly good what he does. He truly lived up to his promise of getting me off the charges and got the job done.

Words cannot express how thankful I am to Chady Moustarah he became more than just my lawyer he became a friend and my life saver
Thanks
Thank you for taking the time to post this review and thank you for trusting Moustarah and Company to help you during this very stressful time in your life.
Jun 21, 2019
Mr. Chady Moustarah recently dealt with a serious traffic matter for me and I can't express how quickly and professionally it was handled. Furthermore, Mr. Moustarah obtained the absolute best possible outcome for me and over delivered on his efforts. I'm very grateful to Moustarah & Company and I would recommend them in the highest regard to everyone in need of the best representation!
Thank you for taking the time to leave this review Franco. Thank you for choosing and trusting Moustarah and Company to handle your legal needs.
Jun 14, 2019
Mr. Moustarah has always been courteous, respectful, and helpful in my interactions with him. He is very prompt at getting back to me if I have questions or concerns, and he has always been willing to take the time to explain the situation so that I can understand. I have recommended him to several acquaintances over the years and everyone has always thanked me for putting them in touch with him.
Thank you for taking the time to leave a review. We greatly appreciate your feedback on our firm and the services that we provide
Jun 13, 2019
Chady Moustarah represented me last year. I had 67 warrants! My calls were always answered immediately, he pulled an all nighter to get me bail, and I walked away with one charge! My matters were dealt with very quickly and I wasn't dragged through the system for months or even years!
I honestly walked away from what had been a terrible experience of being arrested- with a smile on my face thanks to this man!

Chady spoke to me as an equal, a friend even, and I felt SAFE going through this very frightening system with him by my side.

I would strongly recommend Moustarah and company to anyone trying to navigate through the criminal justice system.

Thank you Moustarah & Company
Chrissy, thank you for the very generous and kind words. Thank you for the recommendation and our goal is to always give 100% and make sure that our clients are provided the best service and to make sure they receive the best results in the circumstances.
Apr 1, 2019
Hands down the best criminal lawyer in Edmonton. 30 mins after I was arrested Chadi was already aware of my case and ensuring I get out immediately.

He dealt with my charges in under 3 months. Without having me to appear in court or have my life affected anymore than it had already been.

He was always available and answered my questions. While easing my mind during a stressful time!

I can't reccomend him enough. Definitely the best in Edmonton!
Thank you very much for taking the time to post a review.