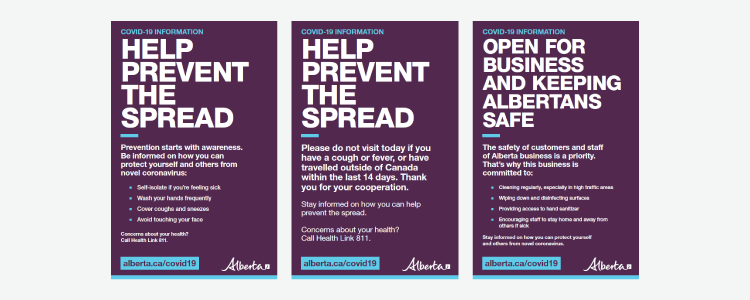 The COVID-19 pandemic has changed the way we live our daily lives and has forced the government to make orders restricting how we interact with each other.
Recently, Albertans were prohibited from accessing non-emergency and non-critical health services that require close personal contact, including:
physiotherapists;
chiropractors;
massage therapists;
acupuncturists;
dentists and TMJ specialists; and
naturopaths.
Many clinics have been forced to close as a result of the COVID-19 pandemic and the public health orders mandating physical distancing. This has made it difficult, if not impossible, for injured people to get the treatment they need.
WHAT SHOULD I DO IF MY PHYSIOTHERAPY CLINIC IS CLOSED?
If you have been attending treatments at a clinic that is now closed, you can contact the clinic and find out if they are offering video-call or telehealth appointments. Several clinics in the Edmonton-area have been setting up technology to allow their therapists to video-call patients and guide them through their rehabilitation program online.
If you are in severe pain and need hands-on treatment, you can call your clinic and ask if you can attend for emergency or urgent care.
If you are in severe pain but your clinic is closed, you should contact your regular physician.
WHAT IF I CAN'T SEE MY DOCTOR?
If you need to see your doctor, you should first call the clinic and ask whether you should attend in person or have a telephone consultation.
Please note that Alberta Health Services is asking the public not to go to the emergency room unless it is absolutely necessary. If you require urgent medical attention, you can call 811 and ask if you should go to an emergency room. If you are having a medical emergency, you should call 911.
WHAT IF I GET INJURED DURING THIS PANDEMIC?
If you are injured during this pandemic and require emergency medical attention, you should call 911 or go to the hospital or a medical clinic. If your injuries are not severe enough to require emergency intervention, you should call your doctor and make arrangements for an in-person or telephone consultation.
If your doctor recommends physiotherapy or other rehabilitative measures, you should contact a clinic and seek their professional advice about how to proceed.
Again, most if not all businesses that are not classified as "essential" are either completely closed or have changed their business practice to comply with the Alberta government's recommendation to help with flattening the curve of the spread of this virus. You should contact the business directly and inquire about their current business practice.
We also have changed our business practice to comply with those recommendations as well as continue to assist our clients at the same time.
Moustarah & Company remains open during regular business hours, but we are only taking in-person meetings on a case-by-case basis. We remain available via telephone, email, and video-conferencing.
WILL THESE CLOSURES AFFECT MY PERSONAL INJURY CLAIM?
These are unprecedented times, and our first priority is ensuring that you stay healthy and get the treatment you need to recover from your injuries. We encourage you to reach out to your medical professionals for guidance on how to continue your rehabilitative program while practicing physical distancing.
The ban on non-urgent and non-emergent health services is affecting everyone with a personal injury claim, and rest assured we will work to minimize its impact on your claim. These mandatory closures will undoubtedly delay your recovery, but they will not otherwise impact the amount of compensation you will get for your injuries.
If you have any concerns about how the COVID-19 pandemic may affect your claim, please contact us directly at 780.428.6565 or firm@moustarah.com.
Please note: The information provided on this website does not constitute medical or legal advice and should not be construed as such. The lawyers and staff and Moustarah & Company are not trained medical professionals and do not hold themselves out to be such.
The information provided on this website does not constitute legal advice and should not be construed as such. Moustarah & Company does not guarantee that this information is accurate or up to date. As a result, should you require legal advice, please contact a lawyer.
Contact Us