Are you a motorcyclist who has been involved in a motor vehicle accident?
You may be entitled to compensation if you have been involved as a motorcycle driver or passenger in a motor vehicle accident. Please consult our personal injury lawyers in Edmonton to learn more about your options with respect to pursuing a claim.
Motorcycle accidents and the injuries they may cause can greatly affect a person's physical, mental, and emotional health. You may experience long-term health issues and may require extensive medical treatment during your recovery. You may also experience financial hardships as the injuries caused by an accident may render you unable to return to work or in need of workplace accommodations. If you have been a victim of a motorcycle accident, our personal injury lawyers can help you get compensation.
Moustarah & Company
Motorcycle Accident Lawyers Edmonton
Call to book a consultation: 780-428-6565
Edmonton: 10150 100 St NW #400
Our experienced lawyers have used their extensive knowledge of case law and exceptional negotiation skills to successfully settle numerous personal injury claims in Edmonton, including motor vehicle accidents involving motorcyclists. Our lawyers have also successfully appeared in cases at every level of court in Edmonton and across Alberta to further our client's interests.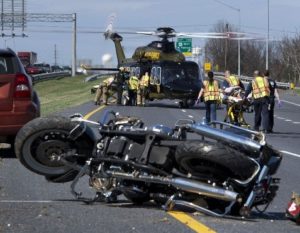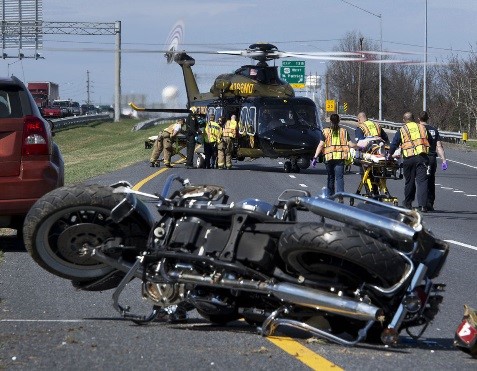 At Moustarah & Company, we understand the difficulties that a motorcycle accident and injuries caused by the accident can create in your life. That is why we are committed to providing outstanding service that is tailored to your needs, to help you during this difficult time.
If you have been involved in a motorcycle accident, contact us for a free initial consultation.
What should I do after my injury occurs?
It is important to collect some evidence following your accident.
Seek medical treatment for your injuries
Report the accident to the police
Get a copy of the police report
Record the names and contact information of anyone who witnessed the accident
Obtain the insurance and contact information of the other party
Photograph the scene of the accident immediately. These photographs can strengthen your case by ensuring evidence cannot be misrepresented
Contact Moustarah & Company before talking to any insurance agent
Service Areas
What if I can't afford to hire a personal injury lawyer? Will you still take my case?
At Moustarah & Company, you come first. We will not charge a fee until we win or settle your case. We invite you to contact us today to schedule a free initial consultation. During this meeting, you can request our legal opinion about your case, but you are under no obligation to hire us.
How much money will I receive?
This is the most common question we receive.  The final payout depends on a number of things:
Your direct medical costs, including rehabilitation
Lost wages and future loss of wages/earning capacity
The extent of your injuries and the amount of pain and suffering they have caused
Other costs such as loss of housekeeping capacity
Loss or damages to your personal effects
The information provided on this website does not constitute legal advice and should not be construed as such. Moustarah & Company does not guarantee that this information is accurate or up to date. As a result, should you require legal advice, please contact us at Moustarah & Company and speak with a personal injury lawyer.
Motor Vehicle Accidents | Pedestrian Accidents | Cyclist Accidents | Slips and Falls | Brain Injury | Other
Moustarah & Company
Motorcycle Accident Lawyers Edmonton
Call to book a consultation: 780-428-6565
Edmonton: 10150 100 St NW #400
Contact Us Today!