Moustarah & Company: Your Experienced Red Deer Personal Injury Lawyer
The 2017 Red Deer Annual Motor Vehicle Collision Report states there were 2357 motor vehicle collisions reported on public roadways in the city in that year alone. Popular cities like Red Deer also attract commuters from neighbouring municipalities as well as from surrounding bedroom communities and rural areas. According to the Alberta Traffic Collision Statistics Summary 2018, the majority of fatal collisions (75.6%) occurred in rural areas.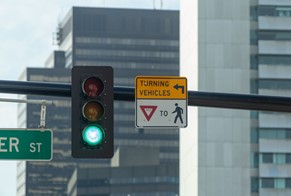 If you have been a victim of personal injury due to negligence on the part of excessive speeding, distracted or impaired driving in Red Deer or surrounding areas, let our team of highly trained lawyers advocate for you.
Motor vehicle accidents (MVA's) resulting in personal injury are just one of many reasons to seek support from experienced legal counsel. At Moustarah & Company, we champion those in Red Deer who have suffered from slips and falls, unsafe work sites, and medical malpractice to name a few.
Don't suffer alone; if you are a victim of personal injury, we are on your side.
No amount of compensation can replace the loss of a loved one or repair an altered quality of life.  However, if you are entitled to damages, this compensation can greatly assist with medical expenses and loss of income.  It can also provide a sense of relief from the physical, emotional, and psychological trauma that can accompany personal injury.  Let us focus on your rights while you focus on recovery.
When your life has been turned upside down, we are here to help set it right.
Contact Moustarah & Company for a no-obligation, free consultation today.
Call us now for a free consultation.
Moustarah & Company
Red Deer Personal Injury Lawyer
Call to book a consultation: 780-428-6565
Edmonton Personal Injury Lawyer: 10150 100 St NW #400
Possible Suggestions to replace current content for headings
Should you contact a personal injury lawyer even after receiving a settlement offer?
Should you contact a personal injury lawyer even after receiving a settlement offer?
I've received a settlement offer.  Is it too late to consult a personal injury lawyer?
No, it is not too late.  In fact, before you sign anything it is advisable to have a legal expert review all settlement documentation.  We would be happy to ensure your rights to compensation are not being overlooked, saving you from further financial hardship.
A timely settlement offer can provide a sense of relief during a distressful time. However, many settlement offers do not have your personal best interests at heart and may be far less than you deserve.  Unlike an insurance company, a lawyer is working for you and taking the diligence necessary to navigate the complexities of personal injury law.
You may also feel pressured to accept an offer soon after you have experienced personal injury.  This may occur without having enough time to know the full extent of injury you have sustained.  You should not feel pressured to accept a settlement before you are confident in understanding the full impact your personal injury has had. We are here to walk you through the complications you may experience along the way.
What makes Moustarah & Company stand out above the rest?
Advocacy
We pride ourselves on giving a voice to those who deserve to have their case heard and understood.  We are expert negotiators who believe in seeking just compensation for victims of personal injury.  Our clients are not cases or numbers; they are neighbours and persons who we stand beside, support and advise.
Expertise & Experience
For over a decade Albertans have looked to Moustarah & Company for their Edmonton personal injury lawyer but expanded our reach. Our expert counsel when experiencing one of the most challenging fights of their life.  We fight competently, passionately and successfully for our clients to claim their legal rights.
We have extensive experience both in personal injury law and criminal law.  Whether your claim is settled or goes to court, you can rely on both our negotiation and trial experience at every step.
Community & Compassion
We care about our neighbours and the communities we share together.  We believe our actions define us more than our words.  For this reason we are dedicated to supporting a number of community organizations and events on an ongoing basis.
We believe empathy and compassion are an essential part of what makes a great lawyer.  We approach personal injury with the care and concern it deserves.  We recognize each individual's situation is unique and work closely with our clients. We also provide fluent language support in English, Arabic, French, and Persian (Farsi).
We understand that if you have been a victim of personal injury your focus should be on recovery and not on additional expenses.  Until we win or settle your case you will not be charged any legal fees.
Contact Moustarah & Company for a no-obligation, free consultation today.
Call us now for a free consultation. We are Edmonton personal injury lawyer serving surrounding areas.
Moustarah & Company
Red Deer Personal Injury Lawyer
Call to book a consultation: 780-428-6565
Edmonton Personal Injury Lawyers: 10150 100 St NW #400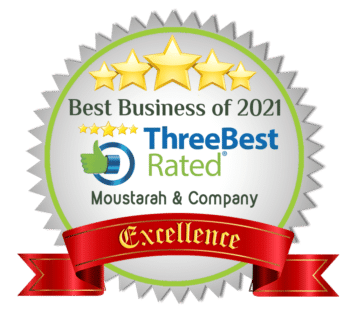 Contact us today