Experienced Personal Injury Lawyer Spruce Grove 
According to the 2017 Alberta Annual Motor Vehicle Collision Report, there were 142,467 reported motor vehicle collisions on public roadways in the province of Alberta in that year alone. This resulted in a total of 17,476 injuries. Spruce Grove and the surrounding area account for their share of these injuries.
But that's not all. A personal injury lawyer can confirm that motor vehicle accidents are just one of the many reasons why anyone can suffer a personal injury in Spruce Grove.
If you have been a victim of personal injury in Spruce Grove or injured in a car accident in Spruce Grove, Moustarah & Company is here to help.
While compensation may not be the answer to one's loss or trauma, in many cases, it can be the answer to expensive treatments, loss of wage, or an altered quality of life.
Let's face it: none of us are ever prepared for an accident, but when an accident happens, we should know what to do and have a team of lawyers that can help you navigate through the very overwhelming process.
We are here to help.
 Contact Moustarah & Company for a no-obligation free consultation today.
Moustarah & Company
Spruce Grove Personal Injury Lawyer
Call to book a consultation: 780-428-6565
Edmonton Personal Injury Lawyer: 10150 100 St NW #400
Do all accidents qualify for a personal injury claim?
Accidents that are the result of another person's negligence give you the right to claim compensation provided you were injured in such an incident. The severity of an injury may range from minor bruises to life-changing experiences and even the loss of life.
For almost two decades, we at Moustarah & Company have helped people like you get their rightful compensation in incidents such as:
Motor Vehicle Accidents
Motorcycle Accidents
Pedestrian Accidents
Cyclist Accidents
Slip and Falls
Traumatic Brain Injury
Other Personal Injury Matters
We can help you too.
Take the first step: Book your no-obligation free consultation today.
What does personal injury compensation cover?
Injuries that result in bone fractures, significant scarring or disfigurement, dismemberment, significant limitation or loss of an organ, and serious injuries that require expensive surgery are some of the things that qualify for personal injury compensation. We are the best personal injury lawyer serving Spruce Grove, also very experienced in brain injury serving Spruce Grove. We have extensive knowledge and unwavering dedication.
However, that's not all. One can also claim compensation if an accident resulted in the death of a dear one. In legal parlance, this is known as wrongful death. In Alberta, the Fatal Accidents Act clearly mentions who can and cannot make claims for wrongful deaths. According to Section 3 of this Act, only the deceased's spouse, adult independent partner, parent, child, brother, and sister are eligible to make a claim. The many financial circumstances that your compensation might cover include:
Your medical expenses
Loss of wage
Physical pain
Emotional trauma
Psychological anguish
Diminished quality of life
Loss of support and companionship
Disability accommodations for both your home and your vehicle
However, the nature of one's injury often plays a decisive role in determining the compensation amount. It hence becomes extremely important that your injury is properly analyzed. Proper categorization of your injury is also one of our primary responsibilities. Since we have been working on personal injury claims for more than a decade, we can help you estimate the compensation you might be eligible for and work with you to ensure that you get it.
Should you contact a personal injury lawyer even after receiving a settlement offer?
YES.
You may not be able to tell if the amount being offered to you is at all just. In fact, there might be several overlooked damages that may potentially result in out-of-pocket costs for you.
There are a lot of grey areas in law, which only an experienced personal injury lawyer can help you navigate.
We would be happy to take a look at all settlement documents before you sign them. This single step might prevent you from jeopardizing your right to full financial recovery.
Why choose Moustarah & Company?
We are the neighborhood personal injury lawyers who care about you.
For decades, we have helped the residents of Spruce Grove and adjoining areas to claim their legal rights.
We have always remained highly involved in the wellbeing of the community through our various initiatives supporting non-profit and community organizations and events.
For us, you are not just another case. You are our neighbor looking for help and advice.
And we won't let you down.
We provide services fluently in English, Arabic, French, Vietnamese, Mandarin, and Cantonese. We understand that every case is unique and demands its own individual attention. We will work very closely with you, always keeping your best interest in mind.
We at Moustarah & Company won't charge any fee until we win or settle your case.
We are one of the best personal injury lawyers in Spruce Grove. Do you need a Motorcycle accident lawyer in Spruce Grove or one of the best personal injury lawyers in Spruce Grove? Contact  Moustarah & Company today.
Moustarah & Company
Spruce Grove Personal Injury Lawyer
Call to book a consultation: 780-428-6565
Edmonton Personal Injury Lawyer: 10150 100 St NW #400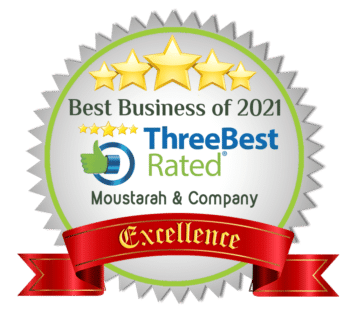 Contact us today