Personal Injury Lawyer for Sherwood Park Residents
There is a thing about accidents— none of us are ever prepared for it. However, when it strikes, it may be reassuring to know that help is at hand.
If you are a Sherwood Park resident who has suffered from a personal injury due to someone else's negligence or fault, you need an experienced personal injury lawyer who can help you navigate the apparently confusing legal path and assist you in getting the financial compensation you deserve.  Make the short drive to Edmonton for your Edmonton personal injury lawyer, Moustarah and company.
While monetary compensation might not be the answer to the sufferings, it is often the first step towards a better and faster recovery.
Contact us for a no-obligation free consultation today.
Call us now for a free consultation.
Moustarah & Company
Personal Injury Lawyer Sherwood Park
Call to book a consultation: 780-428-6565
Edmonton Personal Injury Lawyer: 10150 100 St NW #400
What qualifies as a personal injury in Sherwood Park?
In Sherwood Park, like in the rest of Canada, a personal injury may be any accident that causes you physical, mental, or emotional damage through no fault of yours. This includes:
Being a team of lawyers experienced in handling personal injury cases, we at Moustarah & Company can guide you every step of the way. More than anything else, we can help you understand your options and discuss the various ways the law of Canada protects you under such circumstances.
Know your legal rights
Accidents can be life-altering experiences. From minor bruises to permanent disability, it can cause a wide range of physical and emotional trauma. Even when the injuries are not life-threatening, in many cases they might lead to loss of wage or mental anguish.
The Canadian law entitles you to monetary compensation if you have been involved in an accident wherein you were not at fault, and you were injured due to the accident. The compensation that you get is meant to cover a host of financial circumstances including:
Your medical expenses
Loss of wage
Physical pain
Emotional trauma
Psychological anguish
Diminished quality of life
Loss of support and companionship
Disability accommodations for both your home and your vehicle
Injuries that result in significant scarring or disfigurement, dismemberment, bone fractures, significant limitation or loss of an organ, and serious injuries that require expensive surgery are some of the things that qualify for personal injury compensation.
Your compensation will often depend upon your unique situation and on the severity of the injuries suffered. You can count on our expertise to explain all your options and counsel you on the best course of action.
What are your options?
The Canadian law gives you the right to seek monetary compensation after a personal injury in two ways— filing a claim and negotiating a settlement or filing a lawsuit.
Which one should you choose?
If you are a Sherwood Park resident, a personal injury lawyer will be the best person to guide your decision.
This is because not all personal injury cases will qualify for a lawsuit, which necessarily means suing the at-fault party and demanding compensation through a court of law. Even when filing a claim, you need to negotiate with the insurance provider of the at-fault party.
To make an informed decision, you need to take several things into account, including the severity of your injury.
When should you contact your personal injury lawyer?
The answer is as soon as you can after your accident.
One thing to remember is that the correct categorization of your injury is often the decisive factor for the compensation you get.  Your lawyer can help you evaluate your injuries and advise if the compensation amount offered to you is too low.
How we can help
For almost two decades, we have helped clients exercise their legal rights and get the legal support they deserve. We understand that every client is different and approach every case with an open mind. What remains constant is our attention to detail and the application of our legal expertise to serve the best interest of our clients, every single time.
We provide services fluently in English, Arabic, French, and Persian (Farsi).
We at Moustarah & Company are here to help you when you need it the most. We won't charge any fee until we win or settle your case.
Call us now for a free consultation.
Moustarah & Company
Personal Injury Lawyer Sherwood Park
Call to book a consultation: 780-428-6565
Edmonton Personal Injury Lawyer: 10150 100 St NW #400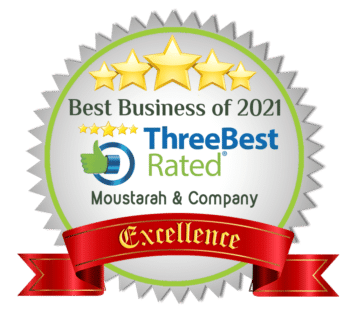 Contact us for a no-obligation free consultation today