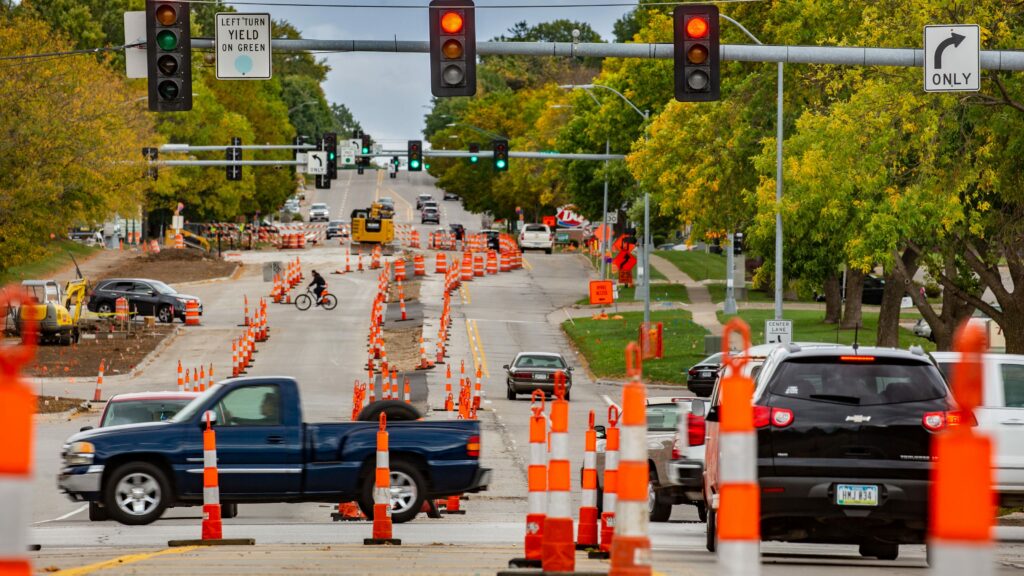 As summer is now in full swing, so too is the construction season in Edmonton. With that of course, comes an additional responsibility for motorists to be more alert to changes in traffic flow, and on the lookout for construction workers to avoid accidents. 
The danger of construction zones
Navigating a construction zone is typically more dangerous for drivers. With construction zones comes an increased risk for drivers, and construction workers because of the heavy machinery, and changes to traffic flow involved with construction sites. Even when there are not any workers present at a construction site, there can be more hidden dangers like uneven road textures, and loose chips. Drivers should be more cautious and alert to their surroundings, leave enough room between themselves and other drivers, and be patient when navigating these tricky stretches of road.
How is a construction site marked?
There is usually ample warning for motorists when they are about to enter a construction zone. You should take note of these warnings and adjust your driving appropriately according to the conditions. The speed in different construction zones can vary so it is important to pay attention to what the posted speed limit is. Finally, it is important as a driver to obey all the signs and pay attention to any directions given by the onsite flagger. 
The Government of Alberta also has certain requirements that construction zones must follow. There must be gradual speed reductions throughout construction zones for example, and consistent signage so drivers are able to navigate the construction zone more clearly.
What are the penalties for speeding through a construction zone?
The speed limit reductions can change depending on if any workers are on site, and speed reduction signs in a construction zone may be covered if there are no workers on site. Conditions in construction zones are dynamic. That is why it is very important that you are conscious and alert to the changing signage before and after entering and exiting a construction site, especially as related to speed limitations. There are serious penalties for speeding through a construction zone. The fine is doubled when you are speeding through a construction zone.  
Average rating:
0 reviews