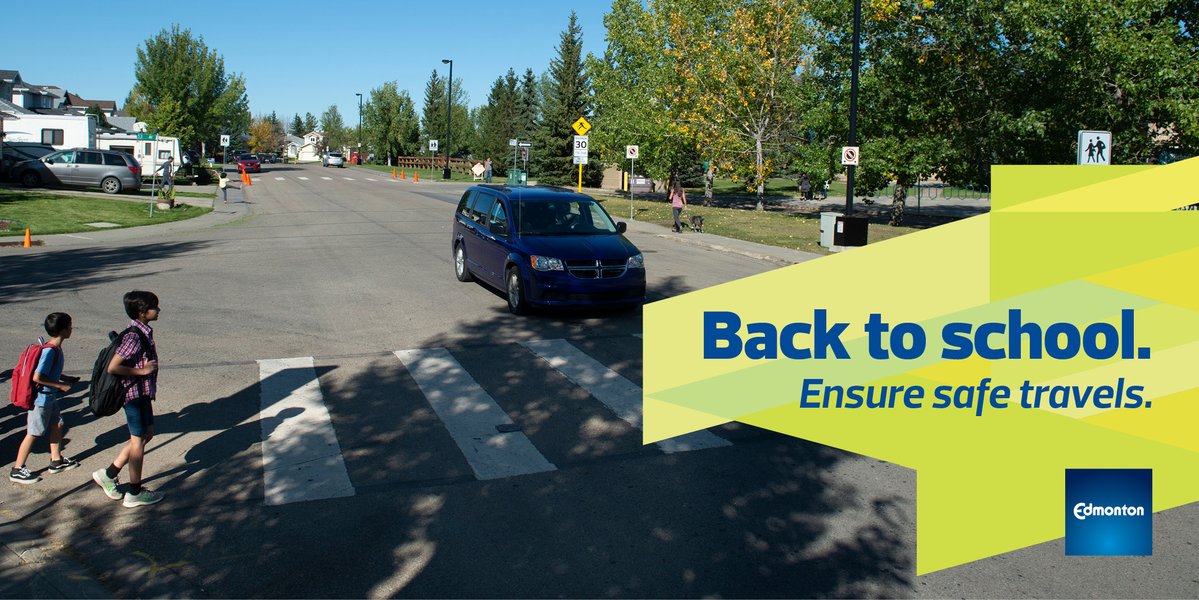 Back to school is now here as is the fall season and our favorite times of the year, the holiday season. Traffic on our roads has increased and with that increase in traffic, there is an increase in the amount of accidents. Many of these MVA collisions can be avoidable.
To assist our community, we have done some research in order to identify the top 10 intersections in Edmonton that have the highest collision rate. We also conducted some research that highlights some tips to keep in mind to help reduce the chance of collisions generally and specifically if driving through these intersections.
EDMONTON'S 10 HIGHEST COLLISION INTERSECTIONS
     107 Avenue & 142 Street
     Yellowhead Trail & 149 Street
     Yellowhead Trail & 97 Street
     Yellowhead Trail & 127 Street
     34 Avenue & 91 Street
     34 Avenue & Gateway Boulevard
     34 Avenue & Calgary Trail NW
     23 Avenue & 91 Street
     137 Avenue & 97 Street
     167 Avenue & 97 Street
SAFETY TIPS WHEN TRAVELLING THROUGH THESE INTERSECTIONS
The City of Edmonton compiles data on intersection hot spots which have the most collisions. City statistics show there are 3 types of collisions that are likely to cause injury or death, they are:
Collisions caused by following too close
Left hand turn across the path of another vehicle
Failing to obey a traffic signal
Although you cannot control the actions of other drivers, there are things you can do to make your travels through these high collision intersections safer. Many of these tips are basic and self explanatory but are of the utmost importance and can sometimes make the difference between life and death.
1     Be Alert at all times when travelling through these intersections
Do not engage in any activity that may distract you while you are driving. Watch the vehicle ahead of you so you are mindful of its next move on the road. Be prepared to take the necessary action within reasonable time to avoid a collision.
2     Do not follow the vehicle ahead of you too closely
Maintain a safe distance between your vehicle and the vehicle ahead of you so you are able to gradually slow down or stop if the flow of traffic suddenly changes. Keep an eye on the brake lights on the vehicles ahead of you, if they slow down, be prepared to stop.
3     Obey the speed limit, traffic lights and use your vehicle's signal lights
Speeding will affect your ability to stop or slow down in time. If other vehicles are travelling at a higher speed than the limit, do not follow them. Respect the speed limit and always travel at or below the speed limit.
You should only go through an intersection when the light is green and there are no vehicles obstructing your path. Do not take chances if the light changes to yellow, this can be unsafe for you and other drivers on the road.
Always signal when you make a turn or change lanes. Using your vehicle's signal lights informs other drivers of your next move, this will help prevent any confusion as to your intentions.
4     Watch for Left-turning vehicles
Be aware of vehicles in the intersection attempting to make a left hand turn. Look to see if the vehicle in the intersection has it's turning signal on.  Being aware of what the turning vehicle's intentions are will help you avoid a collision with that vehicle.
The information provided on this website does not constitute legal advice and should not be construed as such. Moustarah & Company does not guarantee that this information is accurate or up to date. As a result, should you require legal advice, please contact a lawyer.
Contact Us