Halloween can be an enjoyable event. Unfortunately, it can also be an event that is full of potential hazards. Consider the various ways in which you can reduce risks and improve safety this Halloween.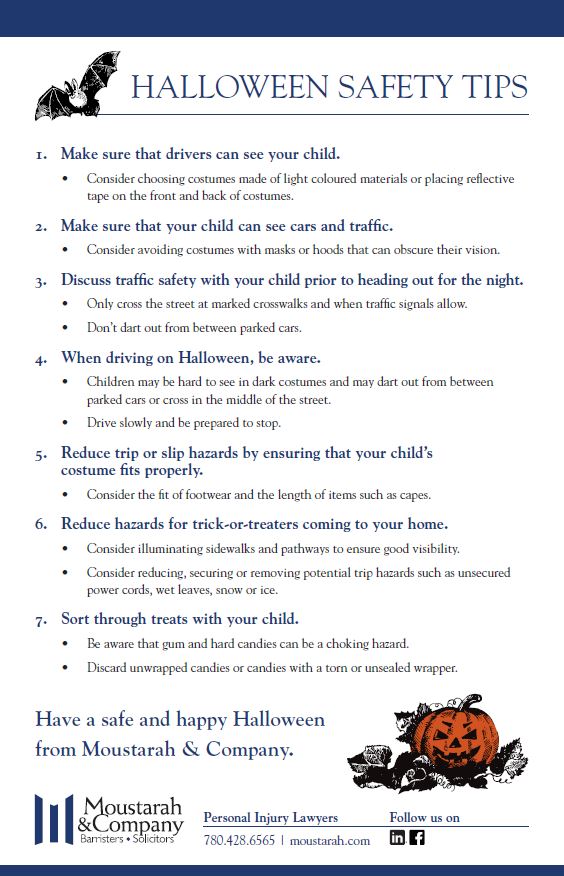 Have a safe and happy Halloween from everyone here at Moustarah & Company.
The information provided on this website does not constitute legal advice and should not be construed as such. Moustarah & Company does not guarantee that this information is accurate or up to date. As a result, should you require legal advice, please contact a lawyer.