Have you been injured in a car accident or a motor vehicle accident in Edmonton?
You may be entitled to compensation if you have been involved in an accident with a motor vehicle as a pedestrian, cyclist, motorcycle driver or passenger or automobile driver or passenger in an accident with a motor vehicle. Please consult a personal injury lawyer to learn more about your options with respect to pursuing a claim. While technically it is called a Motor Vehicle Accident (MVA), it is most commonly referred to as simply a car accident. A car accident can change your live, and our personal injury lawyers can get you the compensation you deserve.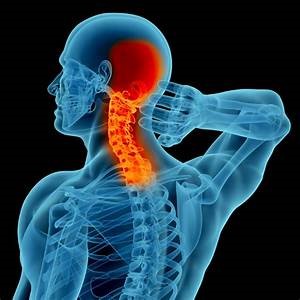 Motor vehicle accidents (MVA) and the injuries they may cause can greatly affect a person's physical, mental, and emotional health. You may experience long term health issues and may require extensive medical treatment during your recovery. You may also experience financial hardships as the injuries caused by an accident may render you unable to return to work or in need of workplace accommodations. If you have been a victim of a motor vehicle accident, a personal injury lawyer can help you get compensation.
Our experienced personal injury lawyers in Edmonton have used their extensive knowledge of case law and exceptional negotiation skills to successfully settle numerous personal injury claims. Our lawyers have also successfully appeared in cases at every level of court in Edmonton and across Alberta to further their clients' interests.
At Moustarah & Company in Edmonton, we understand the difficulties that a motor vehicle accident and injuries caused by a motor vehicle accident can create in your life. That is why we are committed to providing outstanding service that is tailored to your needs, to help you during this difficult time.
As part of our commitment to providing excellent service, we have created a brochure with some information on navigating a personal injury claim, and what you should know and expect when you have been injured in a motor vehicle collision. You can download the brochure here.
If you have been involved in a motor vehicle accident, contact us for a free initial consultation.
Moustarah & Company
Motor Vehicle Accident (MVA) Lawyer Edmonton
Call to book a consultation: 780-428-6565
Edmonton: 10150 100 St NW #400
What should I do immediately after the accident?
It is important to collect some evidence following your accident.
Get out of the way of traffic. It is possible that you may be hit again, so you may have to leave your vehicle where it is and get you and your passengers off the road.
Seek medical treatment for your injuries. Determine if anyone is hurt and call 911 if necessary.
If you deem your injuries to be not serious enough to call for emergency medical treatment, it is still wise to visit a doctor later to have them evaluate and document your injuries.
Report the accident to the police.
Get a copy of the police report.
Record the names and contact information of anyone who witnessed the accident.
Obtain the insurance and contact information of the other party – write it down! If possible, take pictures of their insurance and registration information.
Photograph the scene of the accident immediately. Doing this can avoid possible tampering with the evidence. (Potentially, the other party could attempt to misrepresent the facts of the case.)
Contact Moustarah & Company before talking to any insurance agent.
Proving fault in a car accident
Even though you may be able to say, "the car accident was not my fault", it is essential that we are able to prove the other driver caused the accident in order to succeed with a third-party liability claim.
A personal injury lawyer from Moustarah & Company in Edmonton will work to assemble the evidence that proves that the other driver is liable. In many cases, this means that we must establish that the other driver violated the law.  As memory can fade over time, it is important that you write down all the details of the car crash as soon as possible after it happened.
Most newer vehicles have an Event Data Recorder installed. This device records data in your car much like the flight data recorder (or Black Box) in a commercial aircraft.  It is usually possible to retrieve information from before, during, and after the time of the crash; like time, speed, steering, acceleration, brake application, etc. Your lawyer at Moustarah & Company can analyze this information to help build your case before the courts.
What compensation can I expect to receive?
The amount you may receive in settlement varies based on the facts of your case. When valuing your case, we will examine all of your injuries, bills, expenses, and losses, as well as any pain and long-term effects created by your injuries.
Some of the damages you may recover include:
Repair or replacement of your vehicle
Damage to or loss of any personal effects in your vehicle
Replacement cost of all children's car seats
Medical expenses, including rehabilitation and physical therapy expenses
Lost wages and future loss of wages/earning capacity
Loss of housekeeping capacity
Pain and suffering
Costs of future care
Future expenses and losses
How long will it take to receive my money?
This depends mostly on how quickly you recover from your injuries. The insurance company for the other party may attempt to settle your file quickly, in order to reduce the amount of money they pay you. This may happen while you are still affected by your injuries and before your doctor can assess how your injuries may affect you in the future. Your doctor's assessment is an important link in the process of determining your award.
Your personal injury lawyer will want to have a clear determination of the outcome of your injuries before a settlement amount is reached. This process may take some time, but it is well worth it.
Once your injury claim is settled, it is not possible to re-open your claim. It is important to determine the full extent of the effects of your injury and how it may affect your earning capacity and enjoyment of life in the future before you settle your claim.
Uninsured motorist
It is a requirement in Alberta that all motorists have insurance on their vehicle. If the other driver does not have insurance, a claim for compensation can be made through the Motor Vehicle Accidents Claims Program of up to $200,000.00.
Hit and Run
What if the other motorist flees the scene? If you're involved in a hit and run accident or you cannot identify the person who caused your accident, then you likely have access to the Motor Vehicle Accident Claims Program (MVAC) within your own insurance policy for up to $200,000.
You are entitled to medical benefits and assistance for lost wages through the Accident Benefits provision in your own policy, no matter who is at fault. This may include up to $50,000 in medical and rehabilitation costs. Your own policy may also cover damage to your vehicle under your own Collision coverage.
Navigating this insurance process can be complex and intimidating, especially following a serious accident.  Your lawyer at Moustarah & Company can assist you in navigating this process.
Some causes of car accidents
We have the experience to handle all types of Alberta motor vehicle collisions, including:
Drunk driving
Failure to obey traffic signals
Failure to yield in an intersection
Distracted driving
Speeding
Careless driving
Some common injuries in car accidents: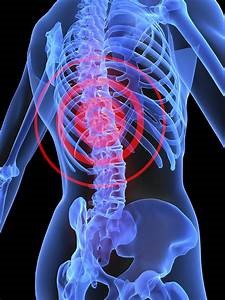 We have experience handling all types of claims and injuries, including:
Torn ligaments and tendons
Broken bones
Herniated discs
Back pain
Spinal cord injuries
Brain injuries
Chronic pain
Post-traumatic Stress Disorder (PTSD)
Cuts, contusions, and hematomas
Depression
Driving anxiety
First and foremost, know that you're not alone. Moustarah & Company in Edmonton cares about you and will handle all the complex issues for you.
Contact Moustarah & Company today.
Service Areas
What if I can't afford to hire a personal injury lawyer? Will you still take my case?
If you choose to hire Moustarah & Company to represent you in your negotiations with the insurance company, you don't pay up front. Our legal fee is based upon a percentage/contingency of any money we get for you. If you don't get paid, we don't get paid! We will not charge a fee until we win or settle your case.
We invite you to contact our MVA personal injury lawyers in Edmonton today to schedule a free initial consultation. During this meeting, you will receive our legal opinion about your case, but you are under no obligation to hire us.
The information provided on this website does not constitute legal advice and should not be construed as such. Moustarah & Company does not guarantee that this information is accurate or up to date. As a result, should you require legal advice, please contact us at Moustarah & Company and speak with a personal injury lawyer.
Pedestrian Accidents | Motorcycle Accidents | Cyclist Accidents | Slips and Falls | Brain Injury | Other Personal Injuries
Moustarah & Company
Motor Vehicle Accident (MVA) Lawyer Edmonton
Call to book a consultation: 780-428-6565
Edmonton: 10150 100 St NW #400
Contact Us Today!