Looking for an articling position? Moustarah & Company are looking to hire a 2018/2019 Articling Student! Read more about the position below and apply today.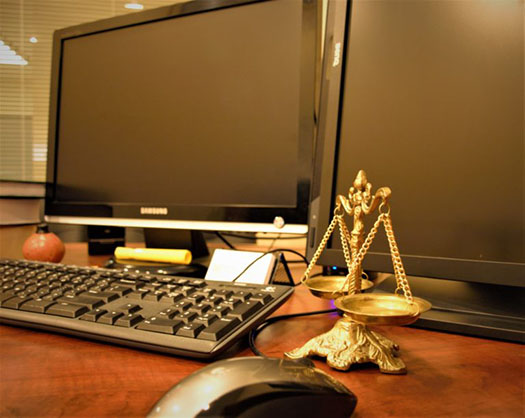 Job Description
About Moustarah & Company
Moustarah & Company is a downtown based law firm in Edmonton. Our experienced trial lawyers represent clients in Alberta and throughout Canada. We provide legal services in the areas of personal injury, criminal law, and civil litigation. A number of our lawyers are fluent in Arabic, French, and Persian (Farsi). Our lawyers are committed to providing exceptional service that is tailored to the individual needs of our clients. Extensive knowledge and unwavering dedication are the cornerstones of our firm and the reason for our success.
About the Position
We are seeking a self-motivated, hard-working articling student available to commence articles immediately. Our ideal articling student is confident, articulate, thoughtful, and believes in getting the job done right the first time, every time.
The successful candidate will article with our team of dedicated, knowledgeable, and client-focused lawyers, taking on various tasks and files.
Qualification
To be successful, a candidate must have the following skills and experience:
Must have a Canadian law degree (JD or LLB) or equivalent
Must have strong work ethic and be able to work well in a fast paced environment
Must be able to manage multiple tasks and meet deadlines
Must to be able to prioritize work and work under pressure
Must be well organized and detail oriented
Must have exceptional communication and written skills
Must have computer skills including knowledge of Microsoft Word, Microsoft Excel, Microsoft Outlook
Must be able to commence articling in fall of 2018
The following skills and experience will be considered highly when selecting a successful candidate:
Interest in personal injury or criminal law is an asset
Oral advocacy skills are an asset
Ability to drive and access to reliable vehicle is an asset
Experience in customer service or client-facing roles is an asset
How do I apply?
To apply please submit a cover letter, resume, writing sample, undergraduate transcripts and law transcripts to sheida@moustarah.com. Letters of reference are appreciated, but not required. Incomplete applications will not be processed. Alternatively, you may drop off a hard copy application package in-person at our office.
Only those individuals selected for an interview will be contacted.
For more information about other job opportunities at Moustarah & Company, click here.
To learn more about the people who article at Moustarah & Company, read an interview with Sunam Jassar here.