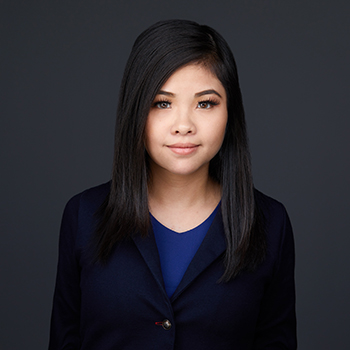 Ms. Nguyen obtained her Legal Assistant Diploma in 2018, where she graduated from CDI College.
Before joining Moustarah and Company, Ms. Nguyen was a legal assistant for over two years at a law firm in Edmonton that specializes in criminal, and personal injury law. Her main area of expertise is legal assisting on personal injury files.
Ms. Nguyen is fluent in Vietnamese.
Outside of law, Ms. Nguyen enjoys reading books, travelling, and spending time with her family and friends.